A 69-year-old woman was seriously hurt after a pedestrian accident in El Cajon Boulevard on Saturday night, May 22.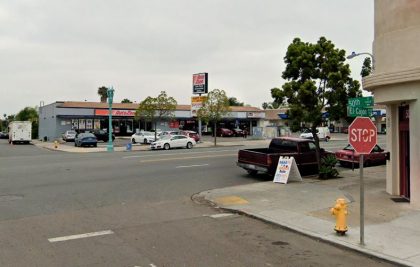 The accident transpired at approximately 9:00 p.m. in the middle of the earthbound side of El Cajon Boulevard near 50th Street.
The woman was reportedly walking in an unmarked crosswalk when a passing 2017 Toyota Corolla suddenly struck her.
The woman sustained life-threatening injuries from the accident. She has a fractured skull, brain bleed, fractured pelvis, cracked left ribs, and a spinal injury.
The victim was immediately taken to an area hospital for treatment. The driver that struck the woman was uninjured. Local authorities are further investigating the case.

Pedestrian Accident Statistics
Pedestrians are highly vulnerable to the dangers on the road. It's because they have no form of protection that can help them in case an accident occurs.
According to statistics from the National Highway Traffic Safety Administration (NHTSA), the federal agency responsible for ensuring the safety of those on America's roadways, more than 5900 pedestrians were killed in 2016 across the entire United States.
California is one of the leading states when it comes to pedestrian accidents. The golden state has a pedestrian fatality that is almost 25% higher than the national average.
In 2018 alone, approximately 893 pedestrians were killed, and more than 14,000 were injured in California. Some common reasons pedestrian accidents occur are negligent driving, speeding, and drivers failing to yield to pedestrians. It is vital to seek the help of an experienced attorney when facing cases like this.
San Diego Personal Injury Attorney for Victims of Pedestrian Accidents
Being injured from a pedestrian accident can seriously hinder the victim's way of life. They may be unable to return to work or spend a long time recovering in a hospital. This can result in high medical bills and lost wages.
While waiting for the official investigation results, the victims are encouraged to pursue a personal injury claim with their attorney's assistance. The victims will be entitled to seek financial compensation for the medical expenses, lost earnings, emotional trauma, and pain and suffering that the accident has caused them through the personal injury claim.
Our attorneys from Arash Law understand the pain our clients go through. Our lawyers will vigorously fight for your rights and ensure that you get the maximum compensation possible for your claims. Our attorneys have the experience, skill, and compassion that will help you with your claim. If you have a case, don't hesitate to call our hotline (888) 488-1391 for a Free Consultation now!