An unidentified 34-year-old man was hurt after a pedestrian accident in El Cajon on Friday morning, April 30.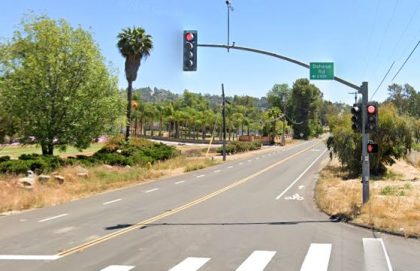 The accident took place on Dehesa Road near Burgasia Path in El Cajon at approximately 5:30 a.m.
The unidentified man was attempting to cross the road when a westbound 2013 Ford transit van suddenly struck him.
The victim sustained lower-body injuries and was rushed to Sharp Memorial Hospital for treatment.
The driver that struck the older man remained at the scene and willingly cooperated with local authorities. Drugs and alcohol were not considered as factors in the accident.
The California Highway Patro is further investigating the case. They will attempt to determine the reason and the liability in the accident.

Pedestrian Accident Statistics
Pedestrian accident cases have been on the rise across the country over the years. According to the Governors Highway Safety Association, pedestrian fatalities in the U.S. have increased by 27 percent from 2007-2016, while other traffic-related deaths decreased by 14 percent.
Children and the elderly are at the highest risk of suffering an injury or fatality while walking anywhere in California. Last year, 4,000 elderly Americans were injured in pedestrian accidents, resulting in more than 700 deaths across the country. Pedestrian accidents often lead to severe injuries and even death to those who are unlucky enough to be involved in such an accident.
Common injuries resulting from pedestrian accidents are head trauma like concussions or brain bleeds, traumatic brain injuries, and many other debilitating injuries. Many pedestrian accident injuries can result in either functional impairments or long-term conditions. Pedestrian accidents are typically caused by distracted driving, speeding, intoxicated drivers, and drivers failing to yield the right of way.
Personal Injury Attorney for Victims of Pedestrian Accidents in San Diego County
Recovering from your injuries after a pedestrian accident can be quite stressful. You will have to deal with paying high medical bills after the accident and lost income due to being unable to work during your recovery.
The injuries sustained in pedestrian accidents can be catastrophic, and the cost of medical care and lost income resulting from such an accident can be exorbitant. To reduce their liability, the insurance company or defendant may try to coerce you into providing a recorded statement that later can be used against you to dispute liability or your damages.
A pedestrian accident lawyer from Arash Law will help you stay one step ahead of the insurance company or responsible party and avoid mistakes that would jeopardize your claim. You are free to pay us a visit at any of our offices in Los Angeles, Sacramento, San Francisco, Riverside, Orange County, and San Diego. You may also call us at (888) 488-1391 for a FREE Consultation.