An unidentified 71-year-old man was killed after his bicycle was struck by a hit-and-run driver in San Marcos on Thursday night, April 1.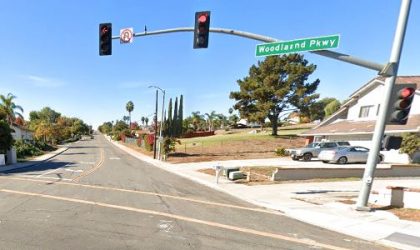 The deadly accident transpired at approximately 8:00 p.m. on Woodland Parkway near Fulton Road in San Marcos.
A northbound silver 2013-2016 Audi A4 struck the bicyclist from behind for unclear reasons. The driver did not stop to render aid and fled the scene.
The 71-year-old bicyclist sustained serious injuries from the accident and was immediately taken to Palomar Hospital for treatment. The identity of the hit-and-run driver and additional information about the accident is currently unavailable.
Local authorities are actively pursuing the hit-and-run driver. Witnesses that can provide more information about the accident and the suspect are urged to call Valdez (760-510-5042).

Bicycle Accident Statistics
California law classifies bicycles as vehicles. Therefore, bicyclists must behave as they would when driving a motor vehicle. They must obey roadway rules, including stopping at red lights and riding in the same direction as traffic. Bicycles also have the same rights as other vehicles. Unfortunately, numerous irresponsible motorists disregard this.
Although various laws now protect bicyclists in the U.S., bicycle accidents are still an inevitable occurrence. In 2018, approximately 800 bicyclists in the U.S. were killed, with California leading the nation in the most number of bicycle crash deaths annually.
Often, bicycle accidents happen in urban areas, where cars and bicycles interact the most. In many of these cases, the driver failed to yield the right of way, didn't check for bikes before pulling out, ran a stop sign or red light, or wasn't paying attention while driving. It is not always possible to avoid a crash when a car's driver acts negligently or recklessly.
Statistics show that California leads the nation in the number of bicycling crash deaths per year. The majority of these crashes occur in urban areas, where cars and bicycles interact most often. Cars striking bicycles is the number one cause of bicyclist injuries and deaths throughout the state.
San Diego County Personal Injury Attorney for Victims of Bicycle Accidents
Being involved in any of the above is a sign that the driver failed to take his or her responsibilities seriously enough in the first place. After an accident, don't wait to speak to an attorney. No matter the extent of your injuries, you deserve to discuss your eligibility for compensation with an experienced personal injury lawyer.
While waiting for the official investigation results, the victims are entitled to pursue a personal injury claim with their attorney's assistance. The victims will demand financial compensation for their medical expenses, lost earnings, emotional trauma, and pain and suffering through the personal injury claim.
If you or someone you care about has been injured in a hit-and-run accident, you must engage the professional legal services of an experienced California hit-and-run attorney today. You must recognize just how complicated these cases are – To schedule a free consultation with the best hit and run lawyer in the area, call Arash Law at (888) 488-1391.