An unidentified woman was struck by a passing vehicle near Fortuna Avenue on Monday night, April 19.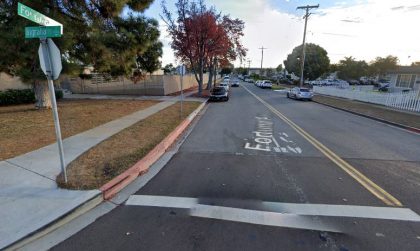 The accident happened at approximately 10:20 p.m. on Ingraham Street near Fortuna Avenue. A dark, four-door SUV rear-ended the bicyclist for unclear reasons.
Due to the severity of the impact, the woman was ejected from her bicycle onto the roadway. The victim sustained life-threatening injuries as a result of the crash. She had a fractured skull, and a" major brain bleed."
The woman was immediately taken to an area hospital for treatment. The suspect that hit the woman fled the scene. The driver was last seen heading southbound on Ingraham Street.
Local authorities are further investigating the case. Witnesses that can give more information about the accident are urged to call SDPD's traffic division at 858-495-7805 or Crime Stoppers at 888-580-8477.

Bicycle Accident Statistics
Riding a bicycle is often seen as a good alternative for riding cars, especially if you're just visiting nearby areas. However, bicyclists are more vulnerable to the dangers on the road compared to occupants of private vehicles.
According to the National Highway Traffic Safety Administration, approximately 840 cyclists were killed in motor-vehicle-related accidents in 2016, accounting for 2 percent of traffic fatalities. Cars striking bicycles is the number one cause of bicyclist injuries and deaths in California. In many of these cases, the driver failed to yield the right of way, didn't check for bikes before pulling out, ran a stop sign or red light, or wasn't paying attention while driving.
As a bicyclist in California, you must use prudence and common sense while navigating the roadways. Do not assume cars will stop for you or yield the right of way. Practice defensive cycling to help reduce your risk of a collision.
San Diego County Person Injury Attorney for Victims of Bicycle Accidents
Dealing with injuries after a significant bicycle accident can be quite challenging. While waiting for the official investigation results, the victims are entitled to pursue a personal injury claim with their attorney's assistance. The victims can demand financial compensation for their medical expenses, lost earnings, emotional trauma, and pain and suffering through the personal injury claim.
Our attorneys at Arash Law can assist you with your case. We understand the grief you are going through with the sudden death of your loved one. To make it less stressful for you, we can file a claim and talk with the insurance company on your behalf. In the event of any bicycle accident in California, speak to Arash Law about your possible options. Call (888) 488-1391 or contact us online.