An unidentified 20-year-old motorcyclist was seriously hurt after a hit-and-run motorcycle accident in San Diego on Friday night, January 29.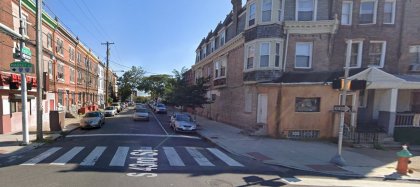 According to the initial reports from local authorities, the accident took place in the 4300 block of Market Street at around 10:00 p.m.
The unidentified victim was riding his Harley-Davidson in Market Street when a swerving motorcyclist struck him.
Due to the severity of the impact, both of them lost control of their motorcycles and crashed. The swerving motorcyclist immediately got back on his bike and left the scene.
The unidentified victim fractured his right leg from the crash. He was rushed to an area hospital for treatment. A description of the hit-and-run rider is unavailable at the moment. The San Diego Police Department is currently pursuing the hit-and-run rider.

Hit-and-Run Accidents Statistics
Fleeing the scene after an accident is a crime in itself. Sadly, 11 percent of all crashes involve a hit-and-run driver. Once apprehended, the hit-and-run driver may face serious charges.
California law is clear that if a motorist bumps or hits an unattended parked car, the driver must leave his or her name and contact information for the driver of the damaged vehicle. If someone's property has been damaged, it is illegal to drive away in an attempt to go undetected. To do so is a misdemeanor that can carry the maximum sentence of up to six months in jail and a fine of up to $1,000.
Hit-and-run accidents are not an uncommon occurrence on U.S. roadways. Approximately 682,000 hit-and-run crashes occur annually since 2006 in the U.S. There are several reasons why hit-and-run drivers flee the scene. They might be intoxicated or impaired by drugs, face legal difficulties, be uninsured, or be illegal aliens.
San Diego County Personal Injury Claim for Victims of Hit-and-Run Accidents
Being injured by another driver in a car accident is never easy. Still, if the other motorist doesn't even bother to stop, accept responsibility, and provide aid, it makes the situation that much more difficult. Many victims of hit and run accidents don't realize that even though the at-fault driver disappears, they are still likely to be entitled to compensation for the medical expenses, lost wages, and pain and suffering incurred.
After sustaining injuries from an accident, getting a personal injury claim is necessary to reduce the considerable weight of the victim's shoulders. The victims will be entitled to seek financial compensation for the medical expenses, lost earnings, emotional trauma, and pain and suffering that the accident has caused them through the personal injury claim.
If you or someone you care about has been injured in a hit and run accident, you must engage the professional legal services of an experienced California hit and run attorney today. You must recognize just how complicated these cases are – To schedule a free consultation with the best hit and run lawyer in the area, call Arash Law at (888) 488-1391.