One unidentified person was seriously hurt after a pedestrian accident in the Point Loma neighborhood on Thursday evening, May 13.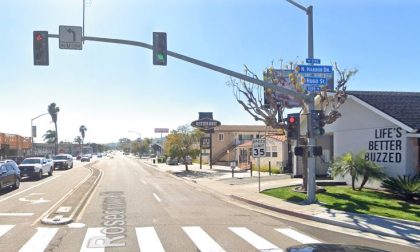 The accident happened at the intersection of Rosecrans Street and Hugo Street in Point Loma at approximately 6:30 p.m.
The pedestrian was struck by an unspecified vehicle at the intersection under unclear circumstances.
The pedestrian was seriously injured and was rushed to an area hospital for treatment. The identity and the condition of the victim have not been disclosed.
The driver that struck the pedestrian remained at the scene and willingly cooperated with local authorities.
Additional details about the accident are unavailable at the moment. Local authorities are further investigating the case.

Pedestrian Accident Statistics
Pedestrians are the most vulnerable when it comes to traffic accidents. It's mainly because of their lack of protection and how a vehicle or a motorcycle weighs significantly more than they do, causing serious injuries upon impact.
California is one of the leading states when it comes to pedestrian accidents. The golden state has a pedestrian fatality that is almost 25% higher than the national average.
In 2018 alone, approximately 893 pedestrians were killed, and more than 14,000 were injured in California. Pedestrian accidents are typically caused by distracted driving, speeding, intoxicated drivers, and drivers failing to yield the right way.
San Diego County Personal Injury Attorney for Victims of Pedestrian Accidents
The injuries sustained in pedestrian accidents can be catastrophic, and the cost of medical care and lost income resulting from such an accident can be exorbitant. To reduce their liability, the insurance company or defendant may try to coerce you into providing a recorded statement that later can be used against you to dispute liability or your damages.
A pedestrian accident lawyer from Arash Law will help you stay one step ahead of the insurance company or responsible party and avoid mistakes that would jeopardize your claim.
As experienced California pedestrian accident attorneys, we at Arash Law know how to obtain the maximum compensation available under California law for injuries and deaths to pedestrians that have been caused by negligent drivers, truck drivers, bicyclists, or motorcyclists. Don't delay, and contact our firm today at (888) 488-1391 for a FREE Consultation with a wrongful death attorney.