One unidentified person was injured after a pedestrian accident on Park Boulevard on Monday morning, March 29.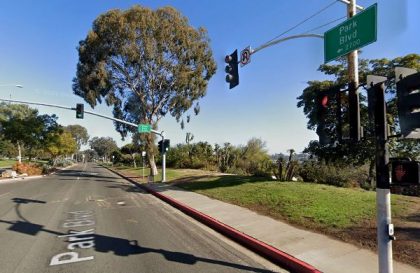 According to the local authorities' initial reports, the accident happened at approximately 8:48 a.m. on Park Boulevard near Zoo Place.
A gray sedan was attempting to turn northbound Park Boulevard when the driver suddenly struck a man.
Due to the severity of the impact, the man was thrown onto the hood of the sedan. The pedestrian sustained minor injuries as a result of the accident. He was immediately taken to an area hospital for treatment.
The gray sedan driver remained at the scene and willingly cooperated with local authorities.
Local authorities are currently investigating the case. They will try to figure out the cause of the accident and whether the driver should be held liable for the accident.

Pedestrian Accident Statistics
Pedestrian accidents are unlike other types of accidents just because pedestrians have no protection in an accident. Those who are riding in cars are in vehicles that weigh an average of at least 4,000 pounds and have seat belts and airbags to protect them.
According to the Governors Highway Safety Association, around 6.227 pedestrians were killed in the U.S. in 2018, a 250 increase from the previous year. Pedestrian fatalities have increased tremendously in the U.S. since 2008, at 41 percent, which accounts for 16 percent of all traffic fatalities. What caused this huge increase in pedestrian fatalities over the years?
The increase in pedestrian fatalities can be attributed to the rise of technology. As more drivers are now easily distracted by their smartphones, they keep their eyes on their mobile devices instead of the road. It can lead to serious and fatal consequences as they may fail to yield any incoming pedestrians while they're distracted.
Personal Injury Attorney for Victims of Pedestrian Accidents in San Diego County
Attaining a severe injury after an accident can be overwhelming for the victim. It can potentially disrupt all aspects of life, such as family, work, finances, and overall quality of life. While the investigation is on-going, the victim of the crash is entitled to pursue a personal injury lawsuit with their lawyer's help.
Personal injury attorneys can offer major help for their clients during stressful cases like this. Victims may become vulnerable to manipulation by insurance companies as they try to pressure the victims to settle for a quick payout even though the case is worth more. Personal injury attorneys can negotiate with insurance companies on behalf of their clients while actively fighting for their client's rights and ensuring that they are compensated fairly as well.
Our attorneys at Arash Law are always available to assist you. Call us at (888) 488-1391 for a FREE Consultation with a Pedestrian Accident Lawyer in California.
We have helped our injured clients recover more than $500 million. Our law firm's experienced personal injury attorneys are available at any time — day or night 365 days per year — to answer your questions and provide you with expert legal guidance.