A 60-year-old man identified as George Joseph F. was killed after a fatal pedestrian accident in El Cajon on Thursday night, June 3rd.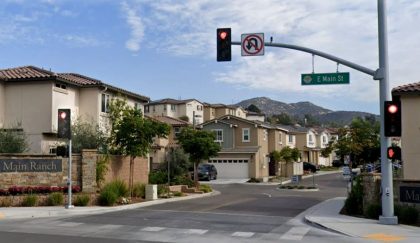 The accident happened in the 1900 block of East Main Street in El Cajon at approximately 10:21 p.m. The victim was reportedly attempting to cross East Mina Street when an eastbound gray Nissan Altima suddenly struck him.
The victim's body was thrown 50 feet above the ground due to the severity of the impact. Medical personnel later arrived at the scene and attempted to perform life-saving measures on the man. Unfortunately, the victim was unable to survive his injuries, and he was pronounced dead at the scene.
Police determined that the driver may have been driving without his headlights on at the time of the accident. The driver remained at the scene and willingly cooperated with local authorities.
Additional information about the accident is unavailable at the moment. Drugs and alcohol were not considered as factors. The El Cajon Police Department is further investigating the case.

Fatal Pedestrian Accident Statistics
Pedestrian accidents often lead to severe injury and even death. This is because pedestrians do not have protection against fatal accidents, unlike passengers of private vehicles and motorcycle riders.
Pedestrian accidents have been increasingly becoming an issue throughout the United States. Pedestrians currently make up a large percentage of traffic fatalities in the past 33 years. According to the Governors Highway Safety Association, pedestrian fatalities in the U.S. have increased by 27 percent from 2007-2016, while other traffic-related deaths decreased by 14 percent.
Common injuries resulting from pedestrian accidents are head trauma like concussions or brain bleeds, traumatic brain injuries, and many other debilitating injuries. Many pedestrian accident injuries can result in either functional impairments or long-term conditions.
Some common reasons pedestrian accidents occur are negligent driving, speeding, and drivers failing to yield to pedestrians. It is vital to seek the help of an experienced attorney when facing cases like this.
Wrongful Death Attorney for Victims of Fatal Pedestrian Accidents in San Diego County
The sudden death of a loved one can be quite devastating for the victim's family. It may leave them vulnerable to manipulation by both insurance companies and other parties. To avoid this, it is necessary to have an attorney by your side to fight for your rights.
Pending the official investigation results, the victim's family is encouraged to pursue a wrongful death claim with their attorney's help. The victim's family can seek compensation for the damages (such as loss of income and companionship, funeral costs, pain and suffering, and emotional distress) that the fatal accident has caused them through the wrongful death claim.
Arash Law's experienced personal injury and wrongful death lawyers have extensive expertise and knowledge representing California pedestrians who have been injured or killed in pedestrian accident cases. We have an intimate understanding of the law that applies in such circumstances.
We take the time to get to know our clients and their cases in intimate detail, enabling us to obtain the most favorable settlements or jury verdicts possible for our clients. Call our office at (888) 488-1391 today to discuss your accident with a lawyer for hit-and-run cases.