One person sustained significant injuries after a major motorcycle collision in Santa Ysabel on Sunday afternoon, April 25.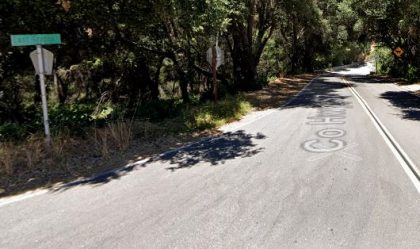 The major head-on collision took place in the area of Grade Road and Highway 76 in Santa Ysabel at approximately 2:24 p.m.
A motorcycle and an unspecified vehicle reportedly collided head-on at the intersection for unclear reasons.
One person sustained serious injuries as a result of the accident. Medical personnel attended the wounded party, and they were immediately rushed to an area hospital for treatment.
The identities of the involved parties have not been disclosed. Additional information about the accident is unavailable at the moment. The California Highway Patrol is currently investigating the case.

Head-On Motorcycle Collision Statistics
Motorcycle accidents are terrible tragedies that almost always harm the motorcyclist more than the other party involved. Motorcyclists are highly vulnerable in collisions and can easily sustain catastrophic and fatal injuries. Many physical outcomes can come from a motorcycle crash, from road rash and traumatic tattooing to head and brain injuries.
Motorcycle accidents are increasing at an alarming rate in California. After all, there are over 800,000 registered motorcycles in the state, which is the largest in the United States. In 2017 alone, more than 500 motorcyclists died while 15,500 were injured.
There is no doubt that motorcyclists are more vulnerable to the dangers on the road than occupants of private vehicles. Approximately 80% of annual motorcycle accidents either result in serious injuries or death.
But there is a way to avoid sustaining fatal injuries in the event of a traffic accident. Motorcycle riders are encouraged to dress appropriately and wear a helmet every time they ride their motorcycle to prevent catastrophic injuries. Wearing helmets were estimated to be 37% effective in preventing motorcycle deaths.
San Diego County Personal Injury Attorney for Victims of Motorcycle Accidents
Being injured after a motorcycle accident can be quite stressful and overwhelming. Although it is possible to pursue a personal injury claim on your own, it is better if you seek the help of an experienced attorney to ensure that you'll get the compensation that you deserve.
The aggressive motorcycle accident lawyers at Arash Law have decades of experience handling these types of wrecks throughout California. We've helped thousands of people recover after accidents similar to yours.
Our mission is to protect crash victims' rights and assist them in negotiations with large insurance companies that don't have their best interests at heart. You have nothing to lose in contacting us.
We offer free consultations with no obligation to retain our firm. We also work on a contingency fee basis, meaning you don't pay a dime unless we win you compensation. Get in touch online or call (888) 488-1391