An unidentified woman was killed after getting struck by a big rig in Poway on Wednesday morning, March 3.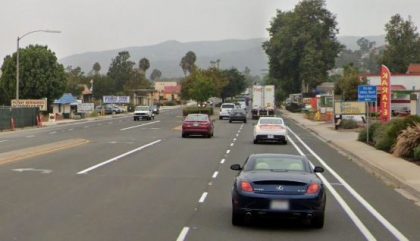 According to the initial reports from local authorities, the accident transpired around 9:30 a.m. in the 13300 block of Poway Road.
The big rig struck the woman in Poway and dragged her for nearly 50 feet, then ran her over. The woman sustained fatal injuries from the accident. The woman was later pronounced dead at the scene.
It is unclear whether drugs or alcohol were a factor in the accident. The identity of the involved parties has not been disclosed.
Local authorities are further investigating the case. They will attempt to determine the factors and the liability in the accident.

Big Rig Collision Statistics
Pedestrians are more vulnerable to the dangers on the road in comparison to passengers in a private vehicle. They currently make up a large percentage of traffic fatalities in the U.S. these past 33 years. Combine that with the fact that a big rig struck the victim, her chances of surviving from her injuries were very slim.
While the average car weighs in at about 4,000 pounds, a big rig can top out at 80,000 pounds. This immense size discrepancy can lead to serious, often deadly accidents.
Further, the hitch that connects the big rig's tractor and trailer allows the vehicles to hinge. While this enables semis to make turns and to move freely through traffic, it can also contribute to dangerous jackknife accidents.
In 2016, nearly 12 percent of the almost 35,000 fatal roadway crashed involved a big rig. Big rigs are involved in some of the deadliest accidents on our roadways. If a big rig accident leaves you or a loved one injured, or worse, killed, you need the skilled professional services of a California big rig accident attorney.
Wrongful Death Attorney For Victims Of Fatal Big Rig Collisions In San Diego County
Suddenly losing a loved one due to a fatal pedestrian accident may cause immense pain and emotional trauma to the victim's family. During this challenging moment, the victim's family is entitled to pursue a wrongful death claim with their attorney's assistance.
Although their loved ones won't be brought back to life anymore, they can give their loved one's justice through the wrongful death claim.
Through the wrongful death claim, the liable party will be required by law to provide financial compensation for the victim's medical bills, funeral expenses, pain and suffering of the decedent, and loss of companionship.
If you or a loved one has been injured or killed in a big rig accident, you need the professional legal counsel of an experienced big rig accident lawyer. The dedicated legal team at Arash Law in California has the experience, knowledge, and commitment to guide your claim toward its most beneficial outcome skillfully.
Call (888) 488-1391 for a FREE Consultation with a wrongful death attorney in California.