Three people, including two San Diego Police Department Officers, were killed after a fatal wrong-way collision in San Ysidro on Friday morning, June 4th.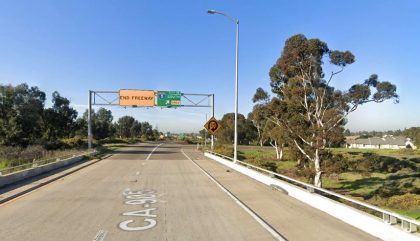 The fatal two-vehicle crash occurred on Interstate 5 near State Route 905 in San Ysidro at approximately 10:25 a.m.
A northbound Honda Civic was traveling on the southbound lanes at 90 mph and collided head-on with an oncoming Ford Sedan occupied by SDPD officers.
The two vehicles then caught fire after the collision. Sadly, the two SPD officers were killed after the crash. They were identified as husband and wife SDPD officer Ryan Park, 32, and Jamie Huntley Park, 33.
The other driver was also killed in the collision. His identity has not been disclosed. The California Highway Patrol is trying to determine what caused the wrong-way driver the veer onto the opposite lanes.

Fatal Two-Vehicle Collision Statistics
The number of victims of motor vehicle-related accidents in the U.S. has increased immensely throughout the years. The National Safety Council (NSC) reports that an estimated 38,000 people were killed in U.S. motor vehicle accidents in 2019.
When two vehicles collide directly with each other while traveling in opposite directions, it is a head-on collision. Head-on collisions are also one of the deadliest types of traffic collisions as the force is stronger. In this case, the cause of the head-on collision is wrong-way driving.
Every year, approximately 355 people are killed in the U.S. due to wrong-way drivers. With the average number of wrong-way collision deaths at 265, 1.34 fatalities per wrong-way death are calculated.
Wrongful Death Attorney for Victims of Fatal Two-Vehicle Collisions in San Diego County
Suddenly losing a loved one due to a fatal car accident may cause immense pain and emotional trauma to the victim's family. During this challenging moment, the victim's family is entitled to pursue a wrongful death claim with their attorney's assistance.
After a deadly collision, an experienced fatal car accident lawyer can serve as your legal guide and a trusted advocate. Your catastrophic car accident lawyer can construct a robust case for you and fight to receive fair financial compensation for your immense losses on your behalf.
Our lawyers from Arash Law are here to help you with your case. Our firm has over decades of experience and resources to help our clients receive the justice they deserve. We're conveniently located throughout California, with offices in Los Angeles, Sacramento, San Francisco, Riverside, Orange County, and San Diego, and we are happy to visit you. Call (888) 488-1391 for a FREE Consultation with a wrongful death attorney in California.