A 20-year-old woman was killed after being hit by a passing vehicle in El Cajon on early Tuesday morning, March 2.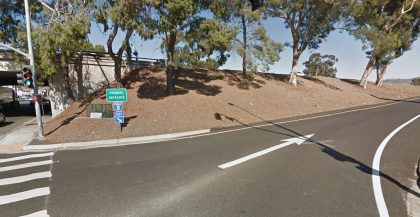 According to the California Highway Patrol's initial reports, the accident happened on eastbound I-8 west of North First Street at around 2:50 a.m.
The 20-year-old woman was driving an eastbound 2003 Toyota Matrix when she lost control and crashed into the center divide west of North First Street. The woman then exited her disabled car on I-8. She stood near her vehicle, possibly inspecting the issue, when a passing 2002 Infiniti G35 coupe suddenly struck her.
Due to the severity of the impact, the woman was thrown into the left lane of the eastbound lanes, where two other vehicles hit her. The pedestrian was pronounced dead at the scene. The Infiniti driver sustained major injuries from the accident and was taken to Sharp Memorial Hospital in San Diego for treatment.
It is unclear whether drugs or alcohol played a role in the accident. No arrests have been made at the moment. Local authorities are currently investigating the case. They will attempt to determine the factors and the liability in the accident.

Fatal Pedestrian Accident Statistics
Pedestrian accidents are unlike other types of accidents just because pedestrians have no protection in an accident. Those who are riding in cars are in vehicles that weigh an average of at least 4,000 pounds and have seat belts and airbags to protect them.
Pedestrians currently make up a large percentage of traffic fatalities in the past 33 years. According to the Governors Highway Safety Association, pedestrian fatalities in the U.S. have increased by 27 percent from 2007-2016, while other traffic-related deaths decreased by 14 percent.
Pedestrian accidents often lead to severe injuries and even death to those who are unlucky enough to be involved in such an accident. Some common reasons pedestrian accidents happen are negligent driving, speeding, and drivers failing to yield to pedestrians.
Wrongful Death Attorney for Victims of Fatal Pedestrian Accidents in San Diego
When something or someone cuts life short, it can leave surviving family members feeling devastated, confused, and at a loss as to what to do. Legal matters may be difficult to think about after a tragedy, but consider pursuing a wrongful death claim for the good of your family's future.
A wrongful death claim can bring justice to the responsible party, give you family closure, and provide financial compensation for your losses. Arash Law sympathizes deeply with those who have lost family members or spouses because of negligence. We want to help you get the most out of your wrongful death claim in California.
With many decades of experience in settlement negotiations and litigation, the California pedestrian accident lawyers at Arash Law know what it takes to succeed in California pedestrian accident claims. We will tailor our legal strategies to the unique circumstances of your case. Our attorneys will compile evidence, talk to eyewitnesses, and possibly consult expert witnesses to ensure your claim is as strong as possible before we enter settlement negotiations.
Don't delay, and contact our firm today at (888) 488-1391 for a FREE Consultation with a wrongful death attorney.