One person was killed after a deadly rear-end crash near West Turner Road on Sunday morning, August 22.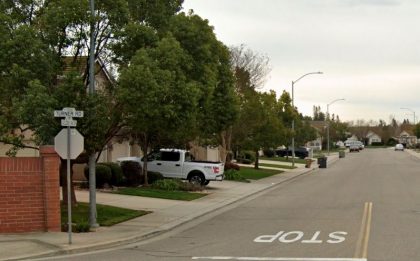 The accident occurred at around 2:07 a.m. on the northbound lanes of Interstate 5, just north of West Turner Road. A northbound Toyota was traveling on Interstate 5 when it rear-ended a Lexus. Due to the severity of the impact, the Lexus crashed into a guard rail and the southbound median.
A passenger in the Lexus was reportedly ejected onto the roadway. The ejected passenger was fatally injured in the crash and was pronounced dead at the scene. The Lexus driver sustained moderate injuries in the accident. It's unclear whether they were hospitalized.
The Toyota driver did not stop to render aid and drove away from the scene but later turned himself into the Lodi Police Department. He was taken into custody and was arrested for DUI-related charges. The identities of the involved parties have not been disclosed. The case is currently under further investigation.

Fatal Rear-End Crash Statistics
Rear-end collisions are one of the most common types of car collisions. They're also incredibly dangerous. The majority of these collisions occur when one vehicle is stopped, and the other is traveling at a high rate. Every year, about 2.5 million rear-end collisions are reported in the United States, accounting for 28 percent of all crashes and making this the most prevalent form of collision.
Rear-end accidents are also rampant in California. According to the California Highway Patrol (CHP), there were 118,029 drivers involved in rear-end injury car accidents and 405 drivers involved in rear-end collisions with fatalities in 2011. Some common reasons for rear-end accidents are distracted driving, tailgating, reckless driving, and driving under the influence. In this case, an intoxicated driver was involved.
According to the National Highway Traffic Safety Administration (NHTSA), approximately 30 people in the U.S. die every day due to drunk driving accidents. Drunk driving accounts for about 29 percent of all motor vehicle accident fatalities in the U.S.
Wrongful Death Attorney for Victims of Fatal Rear-End Collisions in San Joaquin County
A deadly car accident may leave the victim's family in a state of shock and confusion. They may be feeling overwhelmed and confused about what steps they should take next. After getting involved in a fatal car crash, the victim's family must immediately seek the guidance of an experienced attorney to assist them in filing a wrongful death claim.
Going through a claim alone may put them at a disadvantage. Insurance companies may easily manipulate them into settling for a lower amount. An experienced attorney will help you determine the real value of your claim. They will also vigorously fight for your rights and ensure that you are properly compensated for both the economic and non-economic damages the accident has caused you.
You shouldn't have to be confused or overwhelmed with wrongful death laws during this emotionally difficult time. A fatal car accident attorney from our office can handle the legal issues for you. Call Arash Law today at (888) 488-1391 or contact us online to schedule your free no-obligation fatal car accident case review.