A 39-year-old woman was killed while four other people were injured after a two-vehicle crash in Stockton on Saturday morning, May 22.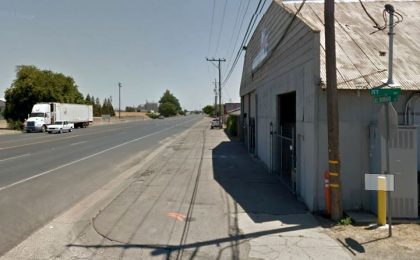 According to the initial reports from local authorities, the accident took place in El Dorado Street and Ivy Avenue at around 11:00 a.m.
A 24-year-old woman was heading southbound on El Dorado Street when she suddenly collided with a second vehicle driven by a 39-year-old woman.
The 39-year-old woman sustained fatal injuries from the accident and was taken to an area hospital for treatment. Unfortunately, she later succumbed to her injuries and was pronounced dead.
The three children in the 39-year-old woman's vehicle were also hurt in the collision. They were taken to a hospital for non-life-threatening injuries.
The 24-year-old woman also sustained non-life-threatening injuries and was taken to a hospital for treatment. The identities of the involved parties have not been disclosed. No arrests have been made at the moment.
Local authorities are further investigating the accident. They will attempt to determine the cause and the liability in the crash.

Two-Vehicle Collision Statistics
Getting around downtown involves hundreds of pedestrians and bicyclists. Drivers must pay strict attention at all times. A car crash can occur in the blink of an eye.
Every sixty seconds, a car accident occurs in the U.S. According to the National Highway Traffic Safety Administration (NHTSA), over 3,304 recorded fatal car accidents in California in 2017. These accidents are caused by various reasons, such as distracted driving, drunk driving, and driver over-fatigue.
Negligence, recklessness, and breaking the law are at the heart of most "accidents." Attention to the road, competence behind the wheel, and proper vehicle maintenance can reduce the odds of getting into a collision.
San Joaquin County Wrongful Death Attorney for Victims of Two-Vehicle Collisions
When a car accident occurs, the victims, their families, and the entire community are often devastated. You might wonder how you will ever be able to live your everyday life again. It will take time, and there are no quick fixes, but you can learn to cope and rebuild your life.
Establishing fault and liability is essential to any car accident. Don't point fingers or accuse the other party of fault, even if you are confident that you aren't the liable party. Leave that aspect of the case for your California motor vehicle accident lawyer and the authorities to take care of.
When a motor vehicle accident leads to death, the family members that were left behind by the victim suffer both emotionally and, often, financially. Our team of compassionate and experienced California fatal car accident lawyers is available to help you after a loved one's death in a car accident. Arash Law has recovered more than $500 million for previous clients just like you.
Call Arash Law today at (888) 488-1391 or contact us online to schedule your free no-obligation fatal car accident case review.