A street sweeper was killed after getting hit by a passing train in Tracy on Wednesday morning, June 9th.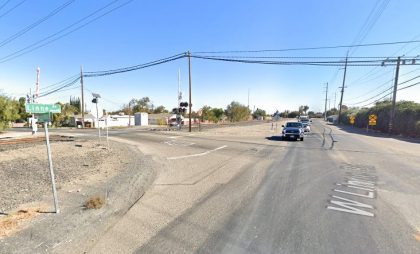 The deadly accident happened around 7:00 a.m. on Linne Road between MacArthur Drive and Tracy Boulevard. The street sweeper reportedly drove a kick broom sweeper truck across the track when the crossing arms suddenly went down.
The street sweeper was stuck between the crossing arms and was unable to escape his vehicle on time. He was then struck by an Ace Commuter train. The street sweeper sustained fatal injuries from the accident and was pronounced dead at the scene.
The train was carrying around 50 to 100 passengers at the time of the accident. Nobody on the train was injured in the accident.
The accident delayed the train operations for a couple of hours, and the passengers were transferred to another train at the next stop. The California Highway Patrol is further investigating the case.

Fatal Train Accident Statistics
Train accidents are often serious and complicated cases. According to the National Transportation Safety Bureau, at least one person or a vehicle is struck by a train every two hours in the U.S. Each year, approximately 1,000 people are killed due to train-related accidents.
In this case, the victim was killed while on the job. While most workplaces are safe enough to avoid serious harm to employees, some industries and workplace environments pose serious threats to workers. Employees in construction, industrial, farming, and transportation jobs are particularly at risk for injuries.
According to the Occupational Safety and Health Administration (OSHA), more than 4,500 employees die on the job in the U.S. every year, and thousands more sustain serious injuries. Despite working in dangerous industries, employees still have the right to expect reasonably safe workplaces. It is up to employers to ensure the safety of an office or job site.
San Joaquin Wrongful Death Attorney for Victims of Fatal Train-Related Accidents
Trains must obey certain standards of care, whether they are publicly or privately owned. They are common carriers or vehicles that transport passengers for money. A variety of state and federal laws govern common carriers. These laws include standards for driver hiring and training, vehicle maintenance, and quality of service. Breaking any of these laws, leading to passenger or bystander injury, is negligence.
Victims of train accidents in California have the legal right to be compensated for all the losses they suffer. This includes medical bills, pain, and suffering, lost wages, decreases to future income potential, scarring or disfigurement, decreased enjoyment of life, and many other intangible losses.
Call Arash Law at (888) 488-1391 or contact us online to schedule a free case evaluation. Our skilled train accident lawyers in California have extensive experience in dealing with insurance companies. They know how to protect your claim from lowball tactics, and they understand the losses that victims suffer after a motorcycle accident. Let us protect your legal right to compensation so you can focus on recovering from your injuries.