Two people, including a California Highway Patrol officer, were hurt following a suspected DUI collision in Stockton on Thursday morning, January 28.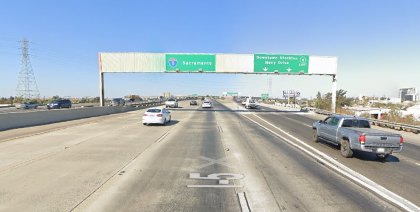 The accident occurred at approximately 7:00 a.m. on northbound Interstate 5, near Highway 4 in Stockton.
The CHP officer was reportedly on the northbound side of Interstate 5 helping a driver with a disabled vehicle.
While the CHP officer was assisting the driver, an Audi suddenly struck a Chevrolet, which caused the vehicle to hit the CHP officer and a Ford.
Both the CHP officer and the Ford driver sustained minor injuries from the crash. They were immediately transported to a nearby hospital.
The driver of the Audi was later identified as 39-year-old Anthony P., authorities determined that he was driving while under the influence at the time of the accident. He was later arrested for DUI-related charges. Local authorities are further investigating the case.

DUI Accident Statistics
Driving while under the influence of drugs and alcohol is considered one of the most reckless and dangerous things a driver can do. Unfortunately, DUI cases in the U.S. are not uncommon.
According to the National Highway Traffic Safety Administration (NHTSA), approximately 30 people in the U.S. die every day due to drunk driving accidents. Drunk driving accounts for about 29 percent of all motor vehicle accident fatalities in the U.S. Around sixty-one percent of these drivers have a Blood Alcohol Content of .08 percent or higher.
One of the most disturbing things about DUI wrecks is that they are disproportionately likely to result in fatalities or severe injuries — including in traumatic brain injuries (TBIs), broken bones, internal organ injuries, spinal cord damage, and partial or total paralysis.
San Joaquin County Personal Injury Attorney for Victims of DUI Crashes
Dealing with injuries from a DUI crash can be quite tricky. This can make it extra challenging for the victims to file their claim alone as they also have to focus on their recovery. Although it is technically possible, hiring an experienced attorney is still preferred.
Our California drunk driving accident attorneys are influential, aggressive advocates for DUI accident victims at Arash Law. Drunk drivers must be held accountable for their egregious and dangerous behavior.
DUI accident victims deserve justice. Our law firm is committed to helping injured victims maximize their compensation so that they can pay their medical bills and provide financial support to their families. If you or your loved one was injured in a drunk driving accident in California, please do not hesitate to contact our legal team for legal guidance.
At Arash Law, we are proud to be aggressive advocates for injured victims. Our law firm does not represent defendants, nor does it serve insurance companies. We use our skills, knowledge, and legal experience to fight for the interests of injured victims. Following an accident, you and your family need the very best California DUI victim lawyer on your side.
Visit our offices in Los Angeles, Sacramento, San Francisco, Riverside, Orange County, and San Diego for any inquiries and concerns. You may also contact us through our hotline (888) 488-1391 for a free consultation with one of our attorneys.