A 44-year-old man identified as Cristian S. was hurt after a two-vehicle traffic collision in Paso Robles on Monday morning, September 20.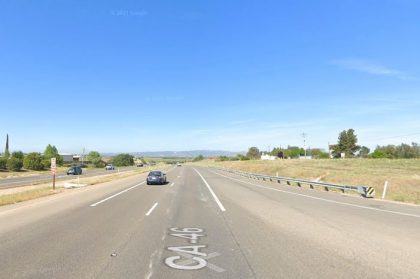 The collision took place at the intersection of Highway 46 and Jardine Road in Paso Robles at approximately 5:40 a.m.
A 2019 Volkswagen MK VII was traveling westbound on Highway 46 when a 2019 Freightliner pulled out directly in front of the Volkswagen. Unfortunately, the Volkswagen driver could not avoid the Freightliner successfully and crashed into the truck's trailer.
The 2019 Freightliner initially attempted to make a left turn onto eastbound Highway 46 before the collision. Sanchez, who was driving the 2019 Volkswagen, was taken to Sierra Vista Regional Medical Center to receive treatment.
No other injuries were reported. Drugs and alcohol were not considered as factors in the collision. Local authorities are further investigating the case.

Two-Vehicle Collision Statistics
In 2019, 33,244 fatal motor vehicle crashes occurred in the U.S., with 36,096 deaths. There were 11.0 deaths per 100,000 people and 1.11 deaths per 100 million miles. According to the National Highway Traffic Administration, a car accident occurs somewhere in the country every sixty seconds. This equates to approximately 5.25 million accidents across the country each year.
California is partially known for having some of the busiest and busiest highways in the country. Car accidents are one of California's leading injury death factors. The National Highway Traffic Safety Administration (NHTSA) reports that in 2017 more than 3,304 fatal accidents occurred in California. Neglect, recklessness, and the violation of the law are some of the main reasons why car accidents happen. Attention to the road, the skill behind the wheel, and proper vehicle maintenance can reduce the risk of collision.
San Bernardino County Personal Injury Attorney for Victims of Two-Vehicle Collisions
Injuries caused by a car accident can be stressful and overwhelming. A permanent injury can easily increase the medical charges and other costs by thousands of dollars. Some victims would see specialists for years, get second opinions and consultations and follow up with a primary care provider. They will probably need medicines and aid (such as a wheelchair or walker).
If you have been injured in a car crash, you must receive legal advice from experienced accident lawyers in California. The insurance company of the other driver is not on your side. Your job is to pay you the least. This is why a lawyer needs to help you with your claim.
Our qualified accident lawyers in California have years of experience managing all kinds of Arash law accident claims. Let us take your documentation and protect your legal rights so that you can concentrate on recovery. Call (888) 488-1391 for FREE Consultation with California personal injury lawyer.