One unidentified person was killed after a fatal head-on traffic collision near Avila Beach on Friday afternoon, August 6.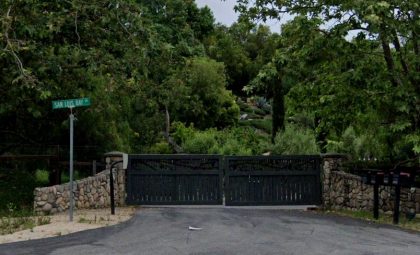 The accident transpired at approximately 3:00 p.m. in the area of San Luis Bay Drive and Apple Orchard Lane.
A pickup truck reportedly veered into the opposite lanes for unclear reasons and collided head-on with an oncoming van.
One person sustained fatal injuries in the crash. The injured party was unfortunately pronounced dead at the scene.
No arrests have been made yet. The identities of the involved parties have not been disclosed.
The San Luis Bay Drive was closed down to give way for the cleanup and investigation. Information about the accident is limited at the moment.

Fatal Head-On Collision Statistics
The number of victims of motor vehicle-related accidents in the U.S. has increased immensely throughout the years. The National Safety Council (NSC) reports that an estimated 38,000 people were killed in U.S. motor vehicle accidents in 2019.
In this case, a head-on collision transpired. Head-on collisions are accidents that involve extreme force. There is a lot of energy generated by head-on collisions. In turn, this increased energy means that injuries are more likely to be fatal in this type of crash.
Although head-on collisions only represent 2 percent of accidents, they account for 10 percent of fatalities on U.S. roadways. Speeding was considered a factor in the accident.
Head-on collisions commonly occur in a traffic light, stop sign, or blind intersections and on freeways. Head-on crashes at intersections happen when drivers disregard traffic laws and signals, such as red lights, stop signs, or yield signs.
Wrongful Death Attorney for Victims of Fatal Head-On Collisions in San Luis Obispo County
Head-on collisions can cause very serious injuries. This fact means that, sadly, not all victims will be able to survive a head-on crash. Surviving family members have the right to sue a negligent driver for wrongful death after a fatal head-on collision.
The sudden loss of a loved one in a fatal traffic accident can devastate the victim's family. They should seek the assistance of an experienced attorney to help them file a wrongful death claim while they wait for the official investigation results. The victim's family will be entitled to compensation for both financial and emotional damages caused by the accident with the help of a wrongful death claim.
Liability can be complicated in terms of legal issues and defenses. It could be split among several drivers or businesses. The defense may even claim that you were partially responsible for your injuries.
Because of the difficulty in navigating the legal process, working with a skilled California accident lawyer who understands how to establish liability is critical. The experienced auto accident lawyers at Arash Law have decades of experience and will vigorously fight for your rights. Call (888) 488-1391 or contact us online to schedule your free consultation.