An unidentified man was killed after a fatal motorcycle crash at an intersection in Grover Beach on Monday afternoon, July 12.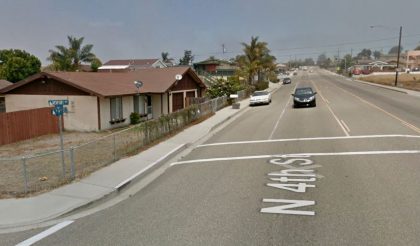 The major collision transpired at approximately 2:36 p.m. at the intersection of 4th Street and Newport Avenue in Grover Beach. A motorcycle and an SUV collided on the roadway for unclear reasons. It was not established what caused the collision to occur.
The motorcycle rider sustained fatal injuries in the accident. Emergency personnel attempted to perform life-saving measures on him, but unfortunately, he later succumbed to his injuries and was pronounced dead at the scene. The SUV driver was uninjured. He remained at the scene and willingly cooperated with local authorities.
No arrests have been made at the moment. The crash is currently under further investigation. Witnesses that can give additional helpful information about the crash are encouraged to call Officer Felix R. at 805-473-4511 or email framirez@gbpd.org.

Fatal Motorcycle Accident Statistics
Motorcycle accidents often result in more harm for the rider compared to passengers and drivers or enclosed vehicles. According to the U.S. National Highway Traffic Safety Administration (NHTSA) statistics, motorcycle riders have 16 times the risk of injury and 35 times the risk of a fatal crash compared to car passengers.
California has one of the largest numbers of motorcycle registrations in the country. In California, there are over 800,000 motorcycles registered. In 2017, there were 16,505 motorcycle accidents in California, resulting in 15,527 injuries and 541 deaths. Distracted driving, speeding, drunk driving, reckless driving, bad weather, wrong-way driving, and failure to obey traffic laws are common causes of motorcycle accidents.
Wrongful Death Attorney for Victims of Fatal Motorcycle Accidents in San Luis Obispo County
The stress and grief that can accompany a loved one's death resulting from an accident can be too much to bear. Professional wrongful death attorneys can keep the family informed of the progress of the official investigation while also ensuring that their client's legal rights and best interests are safeguarded.
The liable party will be required by law to provide financial compensation for medical bills, funeral expenses, pain, and the decedent's suffering through the wrongful death claim. During this difficult time, attorneys can be a compassionate and helpful guide for the grieving family. They will vigorously defend their client's rights and best interests while also ensuring that the negligent party is held accountable.
Are you looking for an attorney to assist and represent you? Our attorneys from Arash Law can serve as a reliable legal guide. Call (888) 488-1391 or get in touch online to schedule a free case evaluation.