A 29-year-old man identified as Josiah Moy G. was in a deadly motorcycle crash in Arroyo Grande on Saturday night, September 4.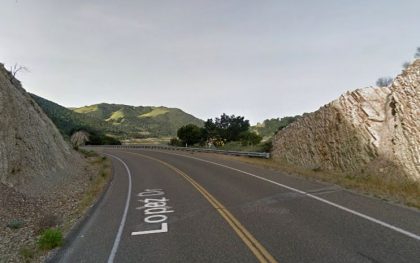 The fatal collision transpired at approximately 7:55 p.m. on Lopez Lake Driver near Griebt Ranch in Arroyo Grande. Gonzales was riding his motorcycle westbound when, for unclear reasons, he drifted into the opposite lanes and collided head-on with an oncoming 2016 Kia.
Due to the severity of the impact, he was ejected from his motorcycle and landed on the road. He was pronounced dead at the scene. The Kia driver remained at the scene and cooperated with authorities. He was injured in the mishap, but his passenger sustained minor injuries and was taken to a hospital for treatment.
The identities of the involved parties have not been disclosed. Local authorities are further investigating the cause of the accident. Witnesses that can provide more information about the accident are urged to call the San Luis Obispo CHP office at 805-594-8700.

Fatal Motorcycle Accident Statistics
Motorcyclists are at the top of the list of the most vulnerable users on the road. According to statistics provided by the NHTSA, motorcyclists have 16 times the risk of injury and 35 times the risk of a fatal crash compared to car passengers.
Injuries aren't the only problem riders have to deal with; they can also sustain expensive property damage and serious emotional scarring.
The unfortunate reality is that California is not exactly motorcycle rider-friendly. California has the largest number of registered motorcycles in the country, with more than 800,000 registered motorcycles. California roadways saw 16,505 motorcycle accidents in 2017, resulting in 15,527 injuries and 541 fatalities.
Motorcycle riders are encouraged to dress appropriately and always wear a helmet when riding their motorcycles to prevent fatal injuries. Helmet use was found to be 37 percent effective in preventing motorcycle fatalities, according to research.
Wrongful Death Attorney for Victims of Fatal Motorcycle Accidents in San Luis Obispo County
Moving forward may seem challenging and even impossible after the tragic death of a family member in a motorcycle accident. The majority of the time, the victim's family is uncertain of what to do next. After getting involved in a fatal motorcycle crash, the victim's family is urged to consult with a legal expert in wrongful death claims to get them started.
Closure can be found for your family, and compensation can be gained for your losses through a claim. Our team members from Arash Law want to extend their heartfelt sympathies to those who have suffered the loss of a family member or spouse because of negligence. We're here to help you with maximizing your California wrongful death claim.
To learn more about our firm, please contact our Arash Law lawyers for a free initial consultation. Get in touch with us via email or phone at (888) 488-1391.