One unidentified man was killed after a fatal pedestrian accident in Morro Bay on Thursday afternoon, July 15.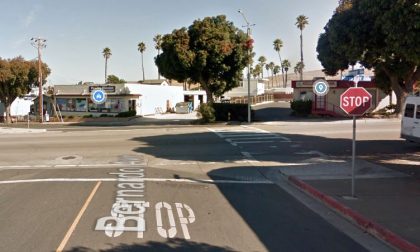 The accident transpired at approximately 12:00 noon on Morro Bay Boulevard and Bernardo Avenue. The man was reportedly crossing the street when a passing garbage truck suddenly struck him. How the accident occurred, and the reason it happened have not been established.
The victim was dragged by the garbage truck for several blocks before the truck finally stopped at the roundabout on Morro bay. The man sustained fatal injuries from the accident and was pronounced dead at the scene. The driver that struck the man remained at the scene and willingly cooperated with authorities.
It is unclear whether intoxication was a factor in the accident. Information about the crash is limited at the moment. The Morro Bay Police are currently investigating the cause of the accident. They will also attempt to determine the liability and the factors that affected the crash. Witnesses that can provide more information about the accident are urged to call the Morro Bay Police Department at 805-772-6225.

Fatal Pedestrian Accident Statistics
Pedestrian accidents differ from other types of accidents in that pedestrians have no protection in the event of an accident. Those riding in cars are in vehicles that weigh at least 4,000 pounds on average and have seat belts and airbags to protect them. Meanwhile, pedestrians are completely defenseless and vulnerable in the event of someone else's negligence.
Pedestrian accidents are becoming a growing concern in the United States. According to the Governors Highway Safety Administration, approximately 6,227 pedestrians were killed in the United States in 2018. Distracted driving, negligent driving, speeding, and drivers failing to yield to pedestrians are all common causes of this type of accident.
San Luis Obispo County Personal Injury Attorney for Victims of Fatal Pedestrian Accidents
A California wrongful death lawsuit must also be brought within two years of the date of the accident. A family member is precluded from bringing a wrongful death lawsuit if it is not filed within that time period. With the wrongful death claim, the victims can seek financial compensation for damages like loss of income, funeral expenses, pain and suffering, and emotional distress.
You must immediately seek the assistance of an experienced attorney to file a wrongful death claim. A pedestrian accident lawyer from Arash Law will help you stay one step ahead of the insurance company or responsible party and avoid mistakes that jeopardize your claim.
Attorneys have the resources that can help them prove the negligence of the liable party. They can re-interview important witnesses, review relevant surveillance footage from the scene, and obtain the responsible party's phone and texting records. Call (888) 488-1391 for a FREE Consultation with a wrongful death attorney in California.