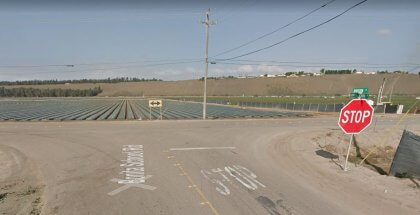 Two unidentified people were hurt after a two-vehicle traffic collision in Nipomo on Thursday morning, February 4. 
The accident took place at the intersection of Division Street and Bonita School Road at approximately 6:00 a.m. 
Two unspecified vehicles collided at the intersection for unexplained reasons. The circumstances leading up to the collision have not been established. 
Two people sustained moderate injuries as a result of the crash. They were rushed to an area hospital for treatment. 
Additional details about the accident are unavailable at the moment. Local authorities are further investigating the accident and are gathering more information. 

Car Accident Statistics 
In 2019, approximately 4.5 million people were injured in the U.S. due to car accidents. The total motor-vehicle injury costs were estimated at a whopping $463.0 billion. These accidents are caused by various reasons, such as distracted driving, drunk driving, and driver over-fatigue.
Your accident may have left you with high hospital costs, ambulance fees, surgeries, medical equipment, disability, rehabilitation, or live-in care. As the bills stack up, you might wonder when you'll receive payment for your damages. 
Speaking with an attorney is often the first step in getting your medical bills paid. An experienced California accident attorney can help move your case along with insurance companies or the judicial system, resulting in quicker payment for your bills.
Personal Injury Attorney for Victims of Two-Vehicle Collisions in San Luis Obispo County
Permanent injuries can require permanent medical care. Victims often spend years seeing specialists, getting second opinions and consultations, and following up with a primary care provider. 
They will likely need medications and assistance devices (such as a wheelchair or walker). They can also spend years receiving rehabilitative services such as physical therapy, occupational therapy, pain management, or chiropractic care.
If you have been injured in a head-on collision, you have legal rights that must be protected. The experienced auto accident lawyers at Arash Law have decades of experience and have collected over 200 million dollars for clients across the state.
Our attorneys can assist you with your personal injury claim and ensure that you will receive the compensation you deserve.
Our firm serves clients in San Francisco, Riverside, San Jose, San Diego, Sacramento, Sherman Oaks, and throughout California.