A bicyclist was seriously hurt after getting struck by a hit-and-run driver in Millbrae on Saturday afternoon, July 17.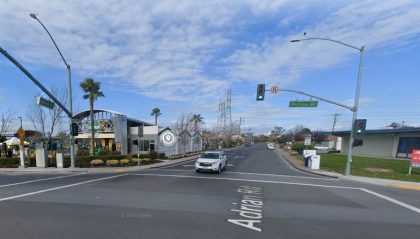 The crash happened at approximately 12:25 p.m. along Adian Road and Rollins Road in Millbrae. A blue Honda Civic hatchback struck the bicyclist for unclear reasons. The driver did not stop to render aid and drove away from the scene.
The bicyclist sustained injuries in his left leg and arm. It was unclear whether the victim was taken to an area hospital. Authorities pursued the hit-and-run driver. He was located in Millbrae hotel and was later identified as 28-year-old Dai'Quan Jermaine W. and was apprehended.
The hit-and-run driver was arrested and booked into Maguire Correctional Facility in Redwood City for hit-and-run-related charges. The case is under further investigation. Local that can provide additional helpful information about the accident is urged to call the San Mateo County Sheriff's Office Anonymous Tip Line at 1-800-547-2700.

Hit-and-Run Bicycle Accident Statistics
Bicycling is a viable alternative to driving, particularly when visiting nearby areas. Unfortunately, bicyclists are more vulnerable to road hazards than drivers of private vehicles. Bicycle-related fatalities are unfortunately common in the United States. Bicycle accidents claim the lives of approximately 742 people each year.
The year 2018 saw 857 cyclists killed, making it the deadliest year on record for bicyclists. Bicycle accident cases are already complicated to deal with on their own. But, when a hit-and-run driver is involved, it gets even more complicated.
Leaving the scene after an accident is a crime in itself. However, that does not stop other irresponsible motorists from driving away. Every year, approximately 682,000 hit-and-run crashes are recorded all over the country since 2006, with an average of 2,000 reported deaths annually.
San Mateo Wrongful Death Attorney for Victims of Fatal Hit-and-Run Bicycle Accidents
A bicycle accident can be frightening and stressful. The victim may be unable to return to work for some time due to their injuries. However, you may be entitled to financial compensation for lost wages and medical expenses incurred due to the accident.
Through a personal injury claim, the victims will seek financial compensation for medical bills, lost wages, emotional trauma, and pain and suffering caused by the accident. Arash law is here to assist you if you have been the victim of a bicycle accident and want to seek justice for yourself. Our lawyers are well-versed and experienced in dealing with cases like these.
Contact Arash Law because our team of experienced attorneys has the resources to pursue wrongful death justice. You won't have any trouble contacting us because we have offices all over California. Please visit our offices in Los Angeles, Sacramento, San Francisco, Riverside, Orange County, and San Diego for inquiries and questions. You can also call us for a free consultation at (888) 488-1391.