A 51-year-old man was killed after a multi-vehicle collision in Redwood city on early Tuesday morning, May 25.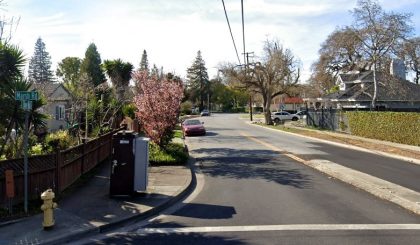 The collision took place on the north side of Marsh Road in Redwood City at approximately 4:00 a.m.
A 2007 Chrysler minivan and a 1989 Dodge pickup collided on the roadway under unclear circumstances. The Dodge then veered off into the opposite lane and collided with a 1999 Chevrolet Astro.
The Dodge driver sustained life-threatening injuries from the accident. He was taken to an area hospital, where he was later pronounced dead.
The Chevrolet driver fractured his hand and was also taken to an area hospital for treatment. It's unclear whether drugs or alcohol played a role in the accident. The California Highway Patrol is currently investigating the case.
Witnesses that can give additional information about the accident are urged to contact CHP Officer M. Dunn at 650-369-6261.

Fatal Multi-Vehicle Collision Statistics
Car accidents are sometimes life-altering and traumatic. Because of how universal cars are to our lives, drivers often forget just how dangerous they can become and that severe and even deadly car crashes can occur.
Every year millions of people are injured in automobile accidents on roads across the United States, while tens of thousands of drivers and passengers lose their lives each year due to crashes. According to the United States Department of Transportation's Fatality Analysis Reporting System (FARS), there were 33,654 fatal vehicle crashes in 2018, which caused 36,560 deaths.
Multi-vehicle collisions are just one type of car accident. This type of accident usually occurs when three or more cars are involved in the accident. They commonly stem from a "chain-reaction" crash, wherein one vehicle will bump into another, causing it to crash into other cars on the roadway potentially. These accidents commonly occur due to reckless drivers, speeding, drunk drivers, and distracted drivers.
San Mateo County Wrongful Death Claim for Victims of Fatal Multi-Vehicle Collisions
Suddenly losing a loved one due to a fatal car accident can be quite devastating and stressful. While waiting for the official investigation results, the victim's family is encouraged to pursue a wrongful death claim with their attorney.
It's an arduous task to handle a wrongful death claim for a fatal car accident on your own, especially if you don't have the advantage of having a professional legal background. It would be best if you had a fatal car accident lawyer working for you and your family. The liable party will be required by law to provide financial compensation for medical bills, funeral expenses, pain, and suffering of the decedent through the wrongful death claim.
A fatal car accident attorney from our office can handle the legal issues for you. Call Arash Law today at (888) 488-1391 or contact us online to schedule your free no-obligation fatal car accident case review.