An unidentified woman was killed after getting struck by a passing vehicle in Daly City on Thursday night, March 4.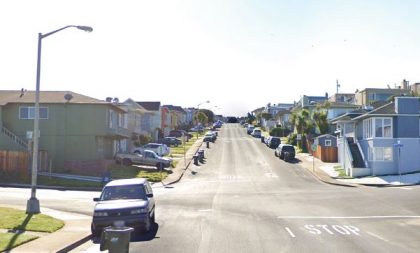 The deadly accident took place in Skyline Drive and Westridge Avenue in Daly City at around 8:00 p.m.
The woman was walking around the area when she was suddenly struck by an unspecified vehicle. The circumstances leading up to the collision have not been established.
Medical personnel later arrived at the scene and attempted to treat the woman. Unfortunately, she later succumbed to her injuries and was pronounced dead.
The driver that struck the woman remained at the scene and cooperated with the police. The identity of the involved parties has not been disclosed at the moment. Drugs and alcohol were not considered as factors in the accident.
Local authorities are currently investigating the accident. Witnesses that can give additional information are urged to contact the Daly City Police Department at 650-991-8183.

Fatal Pedestrian Accident Statistics
Pedestrians are more vulnerable to the dangers on the road compared to passengers of private vehicles and motorcycle riders. This is because they have no protection that can prevent them from sustaining fatal wounds if an accident occurs.
Pedestrian accidents often lead to severe injuries and even death to those who are unlucky enough to be involved in such an accident.
Pedestrians currently make up a large percentage of traffic fatalities in the past 33 years. According to the Governors Highway Safety Association, pedestrian fatalities in the U.S. have increased by 27 percent from 2007-2016, while other traffic-related deaths decreased by 14 percent.
Common injuries resulting from pedestrian accidents are head trauma like concussions or brain bleeds, traumatic brain injuries, and many other debilitating injuries. Many pedestrian accident injuries can result in either functional impairments or long-term conditions.
San Mateo County Wrongful Death Attorney For Victims Of Fatal Pedestrian Accidents
It can be quite stressful and devastating to suddenly lose a loved one due to a fatal pedestrian accident. Pending the official investigation results, the victim's family is entitled to seek compensation for the accident's damages through the wrongful death claim.
With the wrongful death claim, the victims can seek financial compensation for damages like loss of income, funeral expenses, pain and suffering, and emotional distress.
A California wrongful death lawsuit must also be brought within two years of the date of the accident. A family member is precluded from bringing a wrongful death lawsuit if it is not filed within that time period.
With many decades of experience in settlement negotiations and litigation, the California pedestrian accident lawyers at Arash Law know what it takes to succeed in California pedestrian accident claims. We will tailor our legal strategies to the unique circumstances of your case. Our attorneys will compile evidence, talk to eyewitnesses, and possibly consult expert witnesses to ensure your claim is as strong as possible before we enter settlement negotiations.
Call (888) 488-1391 for a FREE Consultation with a wrongful death attorney in California.