One unidentified person was injured after a multi-vehicle traffic crash involving a motorcycle in Redwood City on Friday morning, April 9.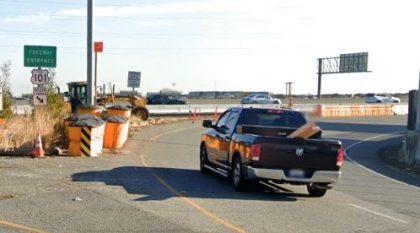 The accident took place on southbound Highway 101 near Brittan Avenue in Redwood City at approximately 10:17 a.m. Three unspecified vehicles and a motorcycle were reportedly involved in the collision.
How the collision occurred, and the reason why it happened has not been established. The motorcycle rider was extricated by emergency personnel after being trapped under one of the cars.
After the motorcycle was pulled out, he was rushed to an area hospital for treatment. Information about the collision is limited at the moment. No arrests have been made.
Local authorities are currently investigating the case. They will attempt to determine the factors and the liability in the accident.

Motorcycle Accident Statistics
According to the U.S. National Highway Traffic Safety Administration (NHTSA) statistics, motorcycle riders have 16 times the risk of injury and 35 times the risk of a fatal crash compared to car passengers. Some injuries that motorcyclists often get from accidents are road rash, traumatic brain injuries, spinal cord injuries, and bone fractures.
But there is a way to avoid sustaining fatal injuries in the event of a traffic accident. Motorcycle riders are encouraged to dress appropriately and wear a helmet every time they ride their motorcycle to prevent catastrophic injuries.
Wearing helmets were estimated to be 37% effective in preventing motorcycle deaths. Some of the common causes of motorcycle accidents are distracted driving, speeding, drunk driving, reckless driving, bad weather, wrong-way driving, and failure to observe traffic laws.
Personal Injury Attorney for Victims of Motorcycle Accidents in San Mateo County
Motorcycle accidents are terrible tragedies that almost always harm the motorcyclist than the other party involved.
Personal injury cases can quickly become complicated, especially when reviewing medical evidence and determining what factors contributed to your injury. It can take time and expertise to pull together the right materials to present a compelling case. That is why you need to hire a California personal injury law firm you can count on.
The aggressive motorcycle accident lawyers at Arash Law have decades of experience handling these types of wrecks throughout California. We've helped thousands of people recover after accidents similar to yours. Our mission is to protect crash victims' rights and assist them in negotiations with large insurance companies that don't have their best interests at heart. You have nothing to lose in contacting us.
Call (888) 488-1391 for a FREE Consultation with a personal injury attorney in California.