An unidentified pedestrian was killed after getting struck by a drunk driver in Millbrae on Monday night, March 1.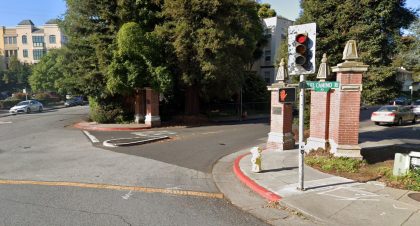 The fatal accident transpired at approximately 9:45 p.m. on the 100 block of South El Camino Real.
The pedestrian was reportedly walking outside of the marked crosswalk when a passing Honda suddenly struck him. The victim was immediately rushed to San Francisco General Hospital, where he later died while undergoing treatment.
The Honda driver was later identified as 29-year-old Carina Fuentes C.
The San Mateo Police Department determined that she was driving while under the influence of alcohol at the time of the accident.
Chavez was later arrested for DUI-related charges. She was booked into the Maguire Correctional Facility. The San Mateo PD is further investigating the case.

Fatal DUI Accident Statistics
Driving while under the influence of drugs or alcohol is one of the most irresponsible things drivers can do. They won't only endanger their own lives, but they will also potentially harm other innocent motorists on the roadway.
According to data published by Mothers Against Drunk Driving (MADD), there were more than 1,000 DUI accident deaths in California in 2017 alone.
Many thousands more innocent people were forced to endure severe, even life-altering injuries and trauma because of drunk driving. Alcohol is a factor in nearly one in three fatal auto accidents in the state.
The National Highway Traffic Safety Administration (NHTSA) reports that more than 10,000 Americans are killed in DUI crashes every year. Tens of thousands more people suffer severe injuries. Each one of these accidents is its tragedy. All drunk driving accidents are fundamentally avoidable.
San Mateo County Wrongful Death Attorney for Victims of Fatal DUI Accidents
Fatal pedestrian accidents caused by DUI drivers can leave the victim's family with a lifetime of grief. Although the victim's family won't bring their loved ones back to life, they can receive the justice and the rightful compensation they deserve through the wrongful death claim.
Through the wrongful death claim, the victim's family can seek financial compensation for the damages such as funeral costs, loss of income and companionship, pain and suffering, and emotional trauma that the fatal accident has caused them.
You should seek professional representation from a DUI victim attorney near you who can pursue a personal injury claim on your behalf in civil court. Your lawyer can enter any information uncovered in the criminal case, including a DUI conviction, into evidence in your civil case.
A fatal DUI accident attorney from Arash Law can handle the legal issues for you. Call Arash Law today at (888) 488-1391 or contact us online to schedule your free no-obligation fatal car accident case review.