An unidentified 63-year-old man was killed after a deadly big rig collision in Buellton on Thursday afternoon, August 5.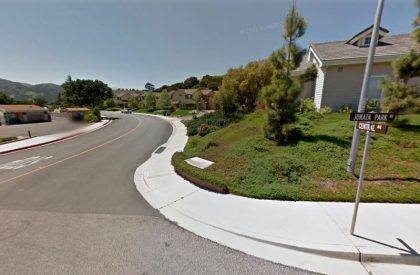 The accident took place on Highway 101, just south of Jonata Park Road in Buellton, at approximately 2:45 p.m. A 63-year-old man was driving a big rig southbound on Highway 101 when, for unknown reasons, he rear-ended another semi-truck.
The big rig then veered into the west side of the roadway after the collision. One of the involved vehicles reportedly caught fire. The 63-year-old man in the big rig managed to get out of the burning vehicle. He sustained unspecified injuries and was rushed to Marian Regional Medical Center.
The other driver was uninjured in the mishap. He was identified as 31-year-old Paul Michael D. Details about the accident are limited at the moment. Local authorities are further investigating the case.

Big Rig Crash Statistics
A semi-truck is only one of the terms used for the massive commercial trucks that roam our highways and byways. Other terms include a big rig, an 18-wheeler, a tractor-trailer, and a semi-trailer truck.
The trucking industry is a multi-billion dollar industry that turns over massive profits. Unfortunately, accidents involving big rigs often result in serious damage and deaths. It's primarily due to the significant size disparity between heavy rigs and conventional vehicles.
A fully loaded big truck requires up to 40% additional stopping distance. According to the United States, According to the Department of Transportation's Fatality Analysis Reporting System (FARS), large rig truck fatalities have increased by 30% since 2009.
In 2017, there were 4,102 traffic fatalities involving a large rig. Loss of truck control, a tire blowout, a disabling or non-disabling vehicle failure, excessive speed, lane drifting, poor truck maneuvering, and driver exhaustion are all common causes of large rig accidents.
Personal Injury Attorney for Victims of Big Rig Accidents in Santa Barbara County
Accidents involving semi-trucks frequently result in fatalities. After losing a loved one in a deadly accident, the victim's family may feel overwhelmed and stressed. Consultation with an experienced attorney is an important first step in their recovery.
Following the death of a loved one in a deadly accident, the victim's family has the right to file a wrongful death claim. A wrongful death lawsuit allows the victim's family to seek compensation for losses such as medical costs, lost wages, burial expenses, and pain and suffering caused by the tragedy.
Big rigs are involved in some of the deadliest accidents on our roadways. If a big rig accident leaves you or a loved one injured – or worse – you need the skilled professional services of a California big rig accident attorney.
The talented legal team at Arash Law in California has the experience, knowledge, and commitment to guide your claim toward its most beneficial outcome skillfully. We're standing by to help – 24 hours a day and seven days a week – so please give us a call at (888) 488-1391 today.