A 19-year-old pedestrian identified as Cooper W. was injured after getting struck by a passing vehicle near Parkland Drive in Orcutt on Sunday evening, July 4.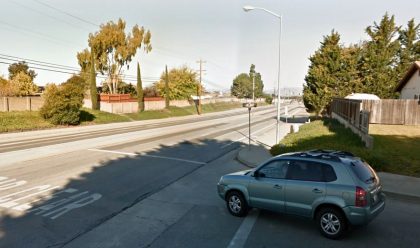 According to the initial reports from the California Highway Patrol, the accident happened at around 9:25 p.m. on Bradley Road near Parkland Drive. The victim was reportedly walking across the street when he was suddenly struck by an oncoming Ford F150 pickup truck.
The victim sustained serious injuries in the accident. He suffered from head trauma and cuts on his body. He was airlifted to Santa Barbara Cottage Hospital. The driver of the pickup truck remained at the scene and cooperated with local authorities.
It's unclear whether drugs or alcohol were a factor in the collision. Information about the accident is limited at the moment. Local authorities are further investigating the accident.

Pedestrian Accident Statistics
Pedestrian accidents often result in serious injuries that may lead to permanent disability and sometimes even death. Common injuries resulting from pedestrian accidents are head trauma like concussions or brain bleeds and traumatic brain injuries.
According to the National Highway Traffic Safety Administration (NHTSA), over 5900 pedestrians were killed in the United States in 2016. California is a dangerous place for pedestrians. California is one of the leading states in pedestrian deaths, with its fatality rate 25% higher than the national average.
In 2018 alone, 893 pedestrians were killed, and more than 14,000 people were injured due to pedestrian accidents in California. Pedestrian accidents are typically caused by distracted driving, speeding, intoxicated drivers, and drivers failing to yield the right way.
Personal Injury Attorney for Victims of Pedestrian Accidents in Santa Barbara County
Getting injured in a pedestrian accident may leave the victims confused about what they should do next. After receiving the necessary medical treatment, they must seek the assistance of an experienced attorney to help them with their personal injury claim. A personal injury claim allows victims to receive financial compensation for the damages such as medical bills, lost income, and pain and suffering that they've accrued in the accident.
Arash Law's experienced personal injury and wrongful death lawyers have extensive expertise and knowledge representing California pedestrians who have been injured in pedestrian accidents. Our attorneys will pay careful attention to your case and meticulously build a solid foundation for your claim.
We take the time to get to know our clients and their cases in-depth, allowing us to obtain the most favorable settlements or jury verdicts for them. Call our office at (888) 488-1391 today to speak with a hit-and-run lawyer about your accident.