A 22-year-old man named Mikha B. was killed after a deadly motorcycle crash in Goleta on Tuesday night, August 17.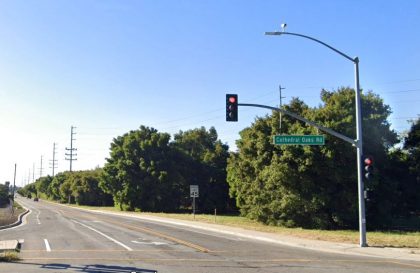 The crash happened on Cathedral Oaks Road near Los Carneros Road in Goleta at approximately 8:30 p.m. The victim was riding a motorcycle on the roadway when a Subaru station wagon suddenly struck him.
The circumstances leading up to the accident have not been established. The motorcycle rider was fatally injured in the crash. He was, unfortunately, pronounced dead at the scene.
The driver that struck the motorcyclist remained at the scene and cooperated with authorities.  The driver and the passenger in the vehicle were both injured in the mishap.
Drugs and alcohol were not considered as factors in the accident. The California Highway Patrol is further investigating the case.

Fatal Motorcycle Accident Statistics
Motorcyclists are, without a doubt, among the most vulnerable road users. According to statistics from the National Highway Traffic Administration, motorcyclists have a 16 times higher risk of injury and 35 times higher risk of a fatal crash than passengers. Motorcycles are involved in 11 percent of all traffic accidents in the United States. There were 82,000 motorcycle injuries and 4,985 motorcyclist deaths in the calendar year 2018.
California has one of the largest registered motorcycles in the U.S. There are over 800,000 registered motorcycles in California. In 2017, 16,505 motorcycle accidents occurred on California roadways, which resulted in 15,527 injuries and 541 deaths. Common causes of motorcycle accidents are distracted driving, speeding, drunk driving, reckless driving, bad weather, wrong-way driving, and failure to observe traffic laws.
Santa Barbara County Wrongful Death Attorney for Victims of Fatal Motorcycle Accidents
After a fatal motorcycle accident, the victim's family may be overwhelmed with grief and confusion. Insurance companies may attempt to manipulate them into settling for a claim that is less than the actual amount they're entitled to receive. Most insurance companies want to pay out as soon as possible, so they only provide minimal assistance to victims. An attorney can protect you from getting manipulated by these insurance companies.
An attorney will explain all of your legal options, conduct an extensive investigation of the accident, and, if necessary, challenge the police report's findings. Road conditions and safety equipment may be inspected in addition to determining driver fault. During this difficult time, our attorneys at Arash Law can be a compassionate and helpful guide for the victims' families.
They will fight tirelessly for their client's rights and best interests while ensuring that the responsible party is held accountable for their carelessness. To schedule your free consultation anywhere in California, call (888) 488-1391. We have offices in Los Angeles, San Diego, San Francisco, and Riverside, and we cover the Irvine, Orange County, Fresno, and Sacramento areas, to mention a few.