An unidentified bicyclist was hurt after getting struck by a hit-and-run driver on Highway 192 on Tuesday afternoon, March 30.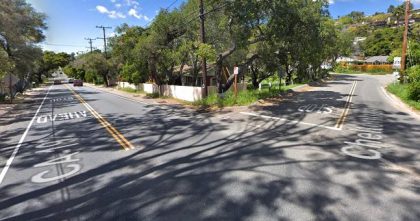 The accident transpired at approximately 3:00 p.m. near the intersection of Cheltenham Road and Highway 192.
The bicyclist was reportedly struck by a green pickup truck. The driver of the pickup did not stop to render aid and fled the scene.
Emergency personnel later found the bicyclist on the roadway. The cyclist sustained serious injuries on their abdomen and torso and was immediately hospitalized.
The police are actively looking for the whereabouts of the hit-and-run driver. The suspect was last seen driving north on Cheltenham Road. Local authorities are further investigating the case.

Hit-and-Run Bicycle Accident Statistics
Bicycle crashes often happen in urban areas, where cars and bicycles interact the most. Cars hitting bikes is the leading cause of bicyclist injuries and deaths throughout the state.
Common reasons for this are drivers failing to yield the right of way, running a stop sign or red light, or not paying attention enough on the road, and texting while driving. Drunk driving and careless driving can also lead to a fatal bicycle collision. Although motorists would often escape unharmed, bicyclists suffer the most from these types of accidents as they can sustain significant injuries or even potentially die.
Although various laws now protect bicyclists in the U.S., bicycle accidents are still an inevitable occurrence. In 2018, approximately 800 bicyclists in the U.S. were killed, with California leading the nation in the most number of bicycle crash deaths annually.
Santa Barbara County Personal Injury Attorney for Victims of Hit-and-Run Bicycle Accidents
Being involved in any of the above is a sign that the driver failed to take his or her responsibilities seriously enough in the first place. This makes it much more likely that said driver would be capable of fleeing after causing a car accident. If you've been injured by a hit-and-run driver, protect your rights by consulting with a lawyer for hit-and-run accidents today.
If you have been a victim of a hit-and-run bicycle accident and wish to give yourself justice, Arash law is here to help you. Contact Arash Law as our team of experienced lawyers has the resources to seek justice for our clients.
With our offices spread throughout California, you won't have a hard time reaching out to us. Please pay our offices in Los Angeles, Sacramento, San Francisco, Riverside, Orange County, and San Diego a visit for inquiries and questions. You may also contact us at (888) 488-1391 for a FREE Consultation.