One person was hurt due to a two-vehicle collision in Lompoc on Wednesday morning, March 10.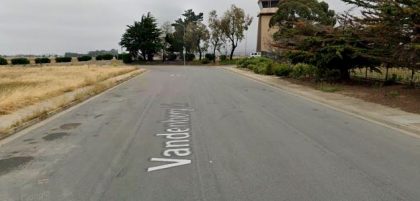 The collision took place on Highway 1, just east of Vandenberg Air Force Base in Lompoc, around 5:30 a.m. Two unspecified vehicles collided in the northbound lane of Highway 1 in unclear circumstances.
How the collision occurred and why it happened has not been established.
A helicopter and an ambulance were dispatched to the scene to transport the patients. One person was confirmed to be injured, but the exact number of patients has not been disclosed.
It is unclear whether drugs or alcohol were a factor in the collision.
Local authorities are further investigating the case. They will attempt to determine the factors and who the liable party is in the accident.

Two-Vehicle Collision Statistics
Car accidents are one of the leading factors of injury deaths in California. According to the National Highway Traffic Safety Administration (NHTSA), over 3,304 recorded fatal car accidents in California in 2017.
These accidents are caused by various reasons, such as distracted driving, drunk driving, and driver over-fatigue.
Attention to the road, competence behind the wheel, and proper vehicle maintenance can reduce the odds of getting into a collision. Negligence, recklessness, and breaking the law are at the heart of most "accidents."
Determining who the at-fault party is in an auto collision is a complicated process. Although it is easy to determine who the responsible driver is during the crash, it can be quite challenging to prove the other driver's negligence.
Personal Injury Attorney For Victims Of Two-Vehicle Collisions In Santa Barbara County
While waiting for the official investigation results, the victim is encouraged to pursue a personal injury claim with his attorney's help. The victims are entitled to seek financial compensation for the medical expenses, lost earnings, emotional trauma, and pain and suffering that the accident has caused them through the personal injury claim.
We will fight to recover the financial resources they need for lost income due to the injuries caused, medical bills, and pain and suffering. Also, we will assist with getting you the best health care, physical therapy, mental health needs. Our clients are located across California, including Los Angeles, Orange County, San Diego, San Bernardino, Irvine, Fresno, Sacramento, Riverside, San Francisco, and San Jose.
Arash Law has decades of experience throughout California and has secured million-dollar settlements and verdicts for our clients. Our car accident team can investigate your crash, identify the potential defendant(s), and file your claim with the civil court system as quickly as possible. Don't delay – you're just a phone call away from learning your legal options.
Call (888) 488-1391 or get in touch online to schedule a free case evaluation.