One person was hurt after a major car accident on US-101 on early Sunday morning, February 28.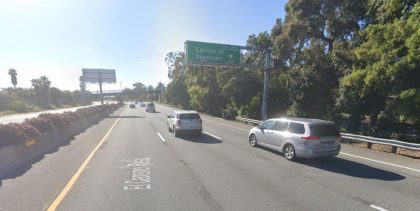 The two-vehicle collision happened at approximately 2:29 a.m. on US-101 on the Carillo Street off-ramp.
Two unspecified vehicles were involved in the collision. The circumstances leading up to the crash have not been established. A sedan reportedly overturned on the road due to the collision, while another sedan crashed on a tree.
The people inside the sedan that struck a tree fled the scene. The driver of the overturned sedan sustained serious injuries and was taken to a hospital for treatment.
Intoxication was suspected to be a factor in the collision.
Local authorities are further investigating the case. They will attempt to determine the factors and the liability in the accident.

Two-Vehicle Collision Statistics
Car accidents in the U.S. happen almost every minute. Tens of thousands of drivers and passengers lose their lives each year due to crashes. According to the United States Department of Transportation's Fatality Analysis Reporting System (FARS), there were 33,654 fatal vehicle crashes in 2018, which caused 36,560 deaths.
In 2019, approximately 4.5 million people were injured in the U.S. due to car accidents. The total motor-vehicle injury costs were estimated at a whopping $463.0 billion.
Attention to the road, competence behind the wheel, and proper vehicle maintenance can reduce the odds of getting into a collision. Negligence, recklessness, and breaking the law are at the heart of most "accidents."
Santa Barbara Personal Injury Attorney for Victims of Two-Vehicle Collisions
Not knowing where to turn post-accident is common, but you should look for a qualified California car accident lawyer as soon as possible. Finding someone committed to fighting for you can go a long way towards reducing the anxiety and sadness you feel in the wake of an accident.
Negotiating with insurance claims adjusters is difficult, and the stakes can be high. Protect your rights and your future by retaining an attorney to settle your case or take it to trial if need be.
If you believe you have grounds to file a claim, retain a local car accident attorney in California near you who can help you navigate car accident laws. Arash Law has decades of experience throughout California and has secured million-dollar settlements and verdicts for our clients. Call (888) 488-1391 or get in touch online to schedule a free case evaluation.