At least one person was hurt after a major injury collision at an intersection in Gilroy on Tuesday morning, July 12.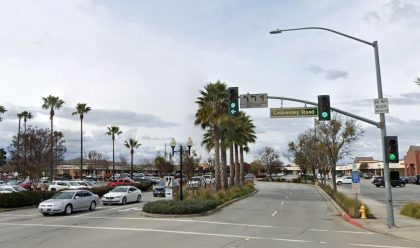 The major collision transpired at approximately 8:15 a.m. at the intersection of Leaveley Road and Swanston Lane in Gilroy. The California Highway Patrol said that a collision occurred at an intersection in Gilroy. The number of vehicles involved and the reason the collision occurred have not been established.
Injuries were reported after the collision. At least one person sustained major injuries; however, the exact number of injured parties has not been disclosed.
Information about the accident is limited at the moment. Local authorities are currently investigating the case. Anyone that can give more information about the accident is urged to contact Officer Julio R. at 408-846-0523.

Car Accident Statistics
In the United States, a car accident occurs almost every minute. Every year, tens of thousands of drivers and passengers die in car accidents. According to the Fatality Analysis Reporting System (FARS) of the United States Department of Transportation, 33,654 fatal vehicle crashes occurred in 2018, resulting in 36,560 deaths.
In 2019, approximately 4.5 million people were injured in the U.S. due to car accidents. The total motor-vehicle injury costs were estimated at a whopping $463.0 billion. These accidents are caused by various reasons, such as distracted driving, drunk driving, and driver over-fatigue. Facing cases like this alone can be quite challenging.
Personal Injury Attorney for Victims of Car Accidents in Santa Clara County
The driver who caused the accident is liable to the other involved parties for paying their damages, such as those just listed. In California, the fault for a collision depends on which driver negligently caused the accident. Sometimes both drivers can be at fault. Even if this happens, one driver might be able to recover damages from the other driver.
After a car accident, it's best to consult an experienced personal injury attorney immediately to assist you with your claim. Negotiating with insurance claims adjusters is difficult, and the stakes can be high. Protect your rights and your future by retaining an attorney to settle your case or take it to trial if need be.
Arash Law is here with knowledgeable California motor vehicle accident attorneys if you need reliable legal representation after a motor vehicle accident. We have two decades of experience serving clients all over California, including those in San Francisco, Riverside, San Jose, San Diego, Sacramento, and Sherman Oaks. Call Arash Law today at (888) 488-1391 or complete our easy online intake form to receive your free car accident case evaluation.