An unidentified pedestrian was killed after getting struck by a hit-and-run driver near downtown San Jose on Saturday night, August 14.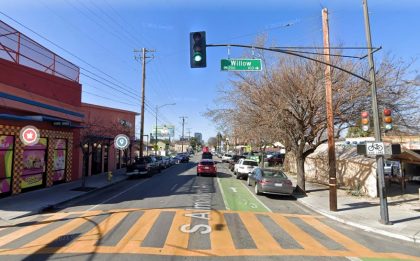 According to the initial reports from the San Jose police, the fatal accident happened at the intersection of Almaden Avenue and Willow Street. The pedestrian was walking along the San Jose intersection when a passing vehicle suddenly struck him. The driver did not stop to help the victim and fled the scene.
Unfortunately, the pedestrian sustained fatal injuries in the accident. He was pronounced dead at the scene. His identity has not been disclosed. Local authorities later apprehended the hit-and-run driver.
It was determined that he was under the influence at the time of the accident. The hit-and-run driver is arrested for DUI-related charges, hit-and-run, and vehicular manslaughter. Local authorities are further investigating the case.

Fatal Hit-and-Run Pedestrian Accident Statistics
No matter the circumstances, all parties are required by law to remain at the scene and wait for authorities to arrive after an accident. Failure to do so is a crime in itself, and the accident will be considered a "hit-and-run" if one of the parties drives away from the scene. Unfortunately, hit-and-run accidents are still rampant across the country.
In 2016, approximately 2,049 hit-and-run fatalities were reported in the U.S. Annually, around 682,000 hit-and-run accidents occurred in the country. Pedestrians are common victims of hit-and-run accidents. There are several reasons why hit-and-run drivers flee the scene. They might be intoxicated or impaired by drugs, face legal difficulties, uninsured, or illegal aliens.
In this case, the hit-and-run driver was under the influence at the time of the accident. The National Highway Traffic Safety Administration (NHTSA) reports that more than 10,000 Americans are killed in DUI crashes every year. Tens of thousands more people suffer severe injuries.
Santa Clara County Wrongful Death Attorney for Victims of Fatal Hit-and-Run Pedestrian Accidents
Driving away from an accident is illegal. If you have lost a loved one due to the negligence of another motorist, you have the legal right to hold them accountable for their crime. Losing a loved one from a fatal hit-and-run accident may cause immense stress and trauma to the victim's family. Before filing a wrongful death claim, we encourage them to seek the legal advice of an experienced attorney.
Our California accident lawyers from Arash Law can help you put together a strong, effective legal claim. Relevant evidence in drunk driving accident cases can come in many different forms. We will tailor our legal strategies to the unique circumstances of your case. Our attorneys will compile evidence, talk to eyewitnesses, and possibly consult expert witnesses to ensure your claim is as strong as possible before we enter settlement negotiations. Call (888) 488-1391 for a FREE Consultation with a wrongful death attorney in California.