One unidentified man was killed after a fatal motorcycle crash in San Jose on Wednesday evening, August 24.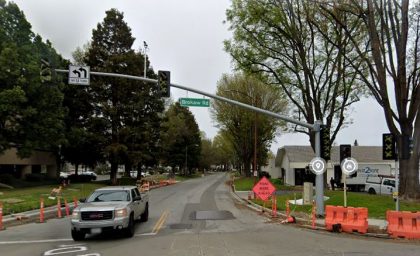 The crash happened on the southbound lanes of Highway 101 near the Brokaw Road exit in San Jose at approximately 5:05 p.m. The motorcycle rider was traveling at around 60 mph in the far left lane when another vehicle moved into his lane. The motorcycle rider then attempted to swerve into the right lane and crashed into the back of a stopped vehicle.
Due to the severity of the impact, the rider was ejected from his motorcycle and hit the rear end of another stopped vehicle. The motorcycle rider was fatally injured in the mishap and was pronounced dead at the scene. His identity has not been disclosed.
Information about the accident is limited at the moment. Local authorities are further investigating the case. Witnesses that can give more information about the accident are urged to contact the San Jose area CHP office at 408-467-5400.

Fatal Motorcycle Accident Statistics
According to the Fatality Analysis Reporting System (FARS) of the United States Department of Transportation, a total of 5,014 motorcyclists died in crashes in 2019. Motorcycle fatalities had been declining since the early 1980s but began to rise in 1998 and continued to rise until 2008. According to the U.S. National Highway Traffic Safety Administration (NHTSA) statistics, motorcycle riders have 16 times the risk of injury and 35 times the risk of a fatal crash compared to car passengers.
Almost 70% of motorcycle accidents happen at intersections because drivers fail to notice the motorcycle. Because motorcycles are smaller, other drivers frequently misjudge how fast a motorcyclist is going and turn into their path of travel, resulting in an accident.
California has the most roads listed in motorcycleroads.com's 'Top 100 Motorcycle Roads,' an online guide to motorcycle roads, rides, and events. It also has the most registered motorcycles in the United States. More than 800,000 motorcycles are registered in the state. In 2017, there were 16,505 motorcycle accidents in California, resulting in 15,527 injuries and 541 deaths.
Santa Clara County Wrongful Death Attorney for Victims of Fatal Motorcycle Accidents
The stress and grief that follows a loved one's death in an accident can be too much to bear. Professional wrongful death lawyers can keep the family informed about the official investigation while also protecting their client's legal rights and best interests. While nothing can undo the damage caused by a motorcycle accident, injured parties can seek financial compensation through the civil courts.
After a motorcycle accident, contact an experienced personal injury attorney right away. The insurance companies will do everything they can to reduce the amount of your claim. Our lawyers at Arash Law will make certain that you are fairly compensated for the losses you have suffered due to the accident.
If you believe someone else should be held responsible for the death of a loved one in a motorcycle accident, contact us to schedule a free consultation to discuss your legal options. Our wrongful death lawyers from Arash Law will investigate the circumstances of the accident and provide an expert opinion on whether a wrongful death case should be pursued. Contact our attorneys from Arash Law for a free initial consultation. Get in touch online or call (888) 488-1391