One unidentified person was killed after a deadly pedestrian crash on a freeway in San Jose on Monday night, August 30.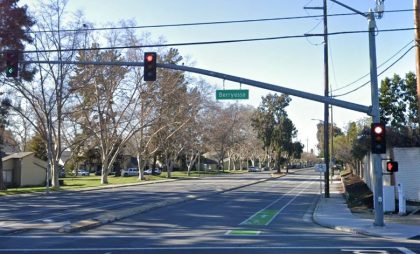 The crash transpired at approximately 8:40 p.m. on southbound Interstate 680 just south of Berryessa Road exit. An unidentified man was struck by a passing vehicle on the southbound interstate under unclear circumstances.
The driver that struck the man did not stop to help him and drove away from the scene. Sadly, the unidentified man sustained fatal injuries from the accident.
He was pronounced dead at the scene. His identity has not been disclosed. Information about the hit-and-run driver's vehicle and identity is unavailable at the moment.
Local authorities are currently investigating the case. Witnesses that can provide additional information about the accident are urged to call the CHP at 408-961-0900.

Fatal Hit-and-Run Pedestrian Accident Statistics
Fleeing from the scene after an accident is a serious crime in itself. All drivers must remain at the scene and wait for local authorities if they are involved in an accident. Unfortunately, hit-and-run crashes are still rampant across the country. The AAA Foundation for Traffic Safety has found that more than 680,000 hit-and-run crashes happen every year. And in 2016, there were 2,049 hit-and-run fatalities in the United States.
Pedestrians and bicyclists are common victims of hit-and-run drivers. Fleeing drivers were responsible for 20% of pedestrian fatalities. Pedestrians and bicyclists made up 68 percent of those killed in hit-and-run accidents. There are several reasons why hit-and-run drivers flee the scene. They might be intoxicated or impaired by drugs, face legal difficulties, uninsured, or illegal aliens.
Santa Clara County Wrongful Death Attorney for Victims of Fatal Pedestrian Accidents
A hit-and-run accident is a crime. The California Vehicle Code requires drivers to stop at the scene of an accident, even if only property damage has occurred and no one has been injured. You are the victim of a crime if a driver strikes you but does not stop. The driver faces criminal charges.
Do not assume that you have no options for compensation because the police were unable to locate the person who hit you. Consult with your accident attorney to ensure that someone on your side is looking into your legal right to compensation.
If you have lost a loved one in a fatal hit-and-run accident, contact Arash Law immediately to speak with one of our knowledgeable wrongful death attorneys. Our attorneys will fight tenaciously for our client's rights and best interests while ensuring that the responsible party is held accountable for their negligence.
We're conveniently located throughout California, with offices in Los Angeles, Sacramento, San Francisco, Riverside, Orange County, and San Diego, and we are happy to visit you. Call (888) 488-1391 for a FREE Consultation with a wrongful death attorney in California.