An unidentified child was struck and killed by a passing vehicle at an intersection in San Jose on Friday afternoon, July 9.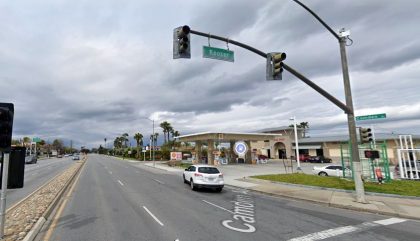 The accident transpired at approximately 5:00 p.m. at the intersection of Camden Avenue and Kooser Road. A child was attempting to cross the street when he was suddenly struck by a passing vehicle. It's unclear what caused the vehicle to hit him.
The driver remained at the scene and willingly cooperated with authorities. The child sustained serious injuries from the crash. He was immediately taken to an area hospital for treatment.
Unfortunately, the child later succumbed to his injuries and was pronounced dead. The crash is currently under investigation. Authorities will determine what caused the accident to occur and the liability.

Pedestrian Accident Statistics
Pedestrians are more prone to dangers on the road compared to motorists and occupants of enclosed vehicles. It's because they have no form of protection in case an accident occurs. Pedestrians have accounted for a significant proportion of traffic fatalities in the United States over the last 33 years.
As reported by the Governors Highway Safety Association, pedestrian fatalities in the United States have increased by 27 percent between 2007 and 2016. In contrast, other traffic-related deaths have decreased by 14 percent during the same period.
Children and the elderly are at the highest risk of suffering an injury or fatality while walking anywhere in California. Children under age 15 made up 39 percent of all pedestrian accidents, with nearly 10 percent of these cases resulting in fatalities. Some of the most common causes of pedestrian accidents include careless driving, speeding, and drivers failing to yield to pedestrians on the road.
Santa Clara County Wrongful Death Attorney for Victims of Pedestrian Accidents
In the meantime, the victim's family is encouraged to file a wrongful death claim with the assistance of their attorney. The victim's family can seek compensation for the damages (such as loss of income and companionship, funeral costs, pain and suffering, and emotional distress) caused by the fatal accident by filing a wrongful death claim. A California wrongful death lawsuit must also be brought within two years of the date of the accident. A family member is precluded from bringing a wrongful death lawsuit if it is not filed within that time period.
If you or your loved one have been involved in a fatal pedestrian accident, you can consult with one of our wrongful death attorneys from Arash Law now. Our attorneys can serve as a compassionate, helpful guide for the grieving family during this difficult time. They will vigorously fight for their client's rights and best interests while ensuring that the liable party will be held accountable for their negligence. Call our hotline at (888) 488-1391 for a FREE Consultation with a wrongful death attorney in California.