Fatal injuries were reported after an accident involving a big rig in San Jose on Wednesday night, March 17.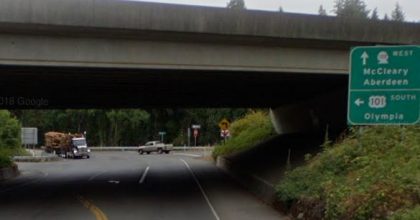 The deadly collision took place on the northbound Highway 101 near the junction of Highway 85 at around 11:44 p.m.
A Big rig reportedly collided with an SUV on the roadway. The circumstances leading up to the collision have not been established.
The SUV was stuck underneath the trailer of the big rig after the collision. The SUV then later caught fire.
Fatal injuries were reported after the accident. It is unclear how many people were injured and how many were killed.
Additional details about the collision are unavailable at the moment. Local authorities are currently investigating the case. They will attempt to determine the cause and the liability in the accident.

Fatal Big Rig Crash Statistics
Big rig accidents are one of the deadliest types of traffic accidents. It's because of the significant size difference between big rigs and other vehicles on the road.
While the average car weighs in at about 4,000 pounds, a big rig can top out at 80,000 pounds. This immense size discrepancy can lead to serious, often deadly accidents.
According to the U.S. Department of Transportation's Fatality Analysis Reporting System (FARS), big rig trucks have increased by 30 percent since 2009. There were 4,102 traffic fatalities involving a big rig in 2017 alone.
Big rig accidents are caused by various factors like loss of control of the truck, a tire blowout, a disabling or non-disabling vehicle failure, excessive speed, lane drifting, improper truck maneuvering, and driver fatigue.
Wrongful Death Claim for Victims of Fatal Big Rig Accidents in Santa Clara County
When something or someone cuts life short, it can leave surviving family members feeling devastated, confused, and at a loss as to what to do. Legal matters may be difficult to think about after a tragedy, but consider pursuing a wrongful death claim for the good of your family's future.
Through the wrongful death claim, the victim's family can seek compensation for the damages (such as loss of income and companionship, funeral costs, pain and suffering, and emotional distress) that the fatal accident has caused them.
Attorneys can serve as a compassionate, helpful legal guide during this difficult time for the grieving family. They will vigorously fight for their client's rights and best interests while ensuring that the liable party will be held accountable for their negligence.
The dedicated legal team at Arash Law in California has the experience, knowledge, and commitment to guide your claim toward its most beneficial outcome skillfully. We're standing by to help – 24 hours a day and seven days a week – so please give us a call at (888) 488-1391 today. Our offices are located in Los Angeles, San Francisco, San Diego, Sacramento, Riverside, Woodland Hills, Orange County and are more than happy to travel to your home, office, or place of recovery.