A 19-year-old female San Jose resident was killed after a multi-vehicle collision in Sunnyvale on early Sunday morning, August 29.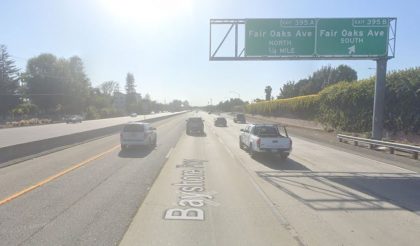 The tragic crash took place in the southbound lanes of Highway 101 at Fair Oaks Avenue at approximately 3:10 a.m.
The woman was driving a southbound red Honda on Highway 101 when she veered to the left for unclear reasons and crashed into the center median.
The Honda then swerved to the right and went in the No.2 lanes, where it came to a rest. The Honda was then struck by two other vehicles in the No. 2 lane.
Unfortunately, the female Honda driver was pronounced dead at the scene. Her identity has not been disclosed. Drugs and alcohol were not considered as factors in the crash.
Local authorities are further investigating the cause of the accident.

Fatal Multi-Vehicle Collision Statistics
Car accidents in the U.S. are becoming a serious problem over the years. Every year, almost 1.25 million people are killed in car accidents. That equates to an average of 3,287 deaths each day from fatal crashes. Another 20-50 million people have been hurt or became incapacitated.
In the United States, California is responsible for 11% of all auto deaths. In 2017, there were 485,866 car accidents in California, with 3,898 people killed and 276,823 injured. The number of people killed in car accidents has risen by 23.5 percent since 2013.
In this case, a fatal multi-vehicle collision occurred. This type of accident usually occurs when three or more cars are involved in the accident. They commonly stem from a "chain-reaction" crash, wherein one vehicle will bump into another, potentially causing it to crash into other cars on the roadway.
Drunk driving, speeding, and distracted driving are all factors that contribute to multi-vehicle collisions.
Alameda County Wrongful Death Attorney for Victims of Fatal Multi-Vehicle Collisions
After losing a loved one from a fatal multi-vehicle collision, your best option is to immediately consult with an experienced wrongful death attorney to help you in filing your claim. It's important to remember that insurance companies are not on your side.
Insurance companies tend to take advantage of the grief of the victim's family and convince them to settle for a lower claim. This manipulation tactic can put your claim in jeopardy.
An experienced California car accident lawyer will serve as your legal guide and representative when it comes to the claims process. However, you must do this quickly as California only allows victims to file up to two years since the accident occurred.
Our attorneys from Arash Law have the resources and experience that can help you win your claim. We have won more than $500 million for previous clients just like you. Call Arash Law today at (888) 488-1391 or fill out our online contact form to book your free, no-obligation fatal car accident case evaluation.