One unidentified person was killed after getting struck by a passing vehicle in the south part of San Jose on Friday night, May 28.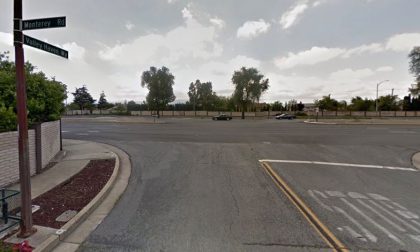 The fatal accident happened at approximately 9:20 p.m. at Monterey Highway and Valleyhaven Way in San Jose.
The pedestrian was walking on a marked crosswalk when he was reportedly struck by a northbound dark grey 2020 Jeep Wrangler.
The pedestrian sustained fatal injuries from the accident. He was pronounced dead at the scene. The Jeep Wrangler driver remained at the scene and willingly cooperated with local authorities.
Additional details about the accident are unavailable at the moment. The identities of the involved parties have not been disclosed.
Local authorities are further investigating the accident. Witnesses that can give more information about the accident are urged to contact Detective Bowen at (408) 277-4654.

Fatal Pedestrian Accident Statistics
Pedestrian accidents often lead to severe injury and even death. This is because pedestrians do not have protection against fatal accidents, unlike passengers of private vehicles and motorcycle riders.
Pedestrian accidents have been increasingly becoming an issue throughout the United States. Pedestrians currently make up a large percentage of traffic fatalities in the past 33 years. According to the Governors Highway Safety Association, pedestrian fatalities in the U.S. have increased by 27 percent from 2007-2016, while other traffic-related deaths decreased by 14 percent.
Statistics show that California is particularly dangerous for pedestrians when compared with other states. In 2018 alone, 893 pedestrians were killed while 14,000 pedestrians were injured on California roadways. Some common reasons for pedestrian accidents are negligent driving, speeding, and drivers failing to yield to pedestrians.
Santa Clara County Wrongful Death Attorney for Victims of Fatal Pedestrian Accidents
According to California law, you must file a pedestrian accident lawsuit within two years of the date of the accident. If you miss the deadline, you are precluded from ever pursuing a lawsuit to recover compensation for the injuries you sustained in a pedestrian accident. You will be precluded from seeking compensation in a lawsuit even if your injuries are severe.
This is why it is essential to file a wrongful death claim as soon as possible. The victim's family may seek the assistance of an experienced attorney when filing for a claim. With the wrongful death claim, the victims can seek financial compensation for damages like loss of income, funeral expenses, pain and suffering, and emotional distress.
Our lawyers from Arash Law are available 24/7 to help. A pedestrian accident lawyer from Arash Law will help you stay one step ahead of the insurance company or responsible party and avoid mistakes that would jeopardize your claim.
Our attorneys will also perform an immediate investigation to gather evidence while it is still available. We can also handle talks with the insurance company, calculate your damages, and use proven legal strategies during settlement negotiations and potential litigation. Call (888) 488-1391 for a FREE Consultation with a wrongful death attorney in California.