One unidentified person was killed due to a deadly street racing accident in San Jose on Thursday night, June 10th.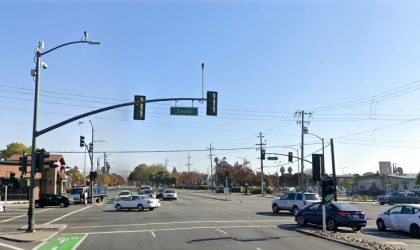 The accident transpired at approximately 11:30 p.m. on Snell Avenue near The Woods Drive in San Jose, just south of E. Capitol Expressway.
A 1998 Hond Accord and a 2001 Lexus GS30 were racing against each other on the northbound lanes of Snell Avenue.
Both of the drivers later lost control of their vehicles and swerved into two separate trees. The Honda driver sustained fatal injuries from the crash. He was sadly pronounced dead at the scene.
The identities of the involved parties have not been disclosed. Information about the crash is limited at the moment.
Local authorities are further investigating the case. Witnesses that wish to provide additional information about the accident are urged to contact Det. Matthew T. at 408-277-4654.

Fatal Speeding-Related Accident Statistics
Speed limits serve a crucial purpose. There's no arguing that speeding is unsafe. However, excessive speeds can lead to fatalities in only milliseconds, possibly killing innocent motorists, bicyclists, and pedestrians.
In fatal car crashes, speed is often a major contributing factor. In addition, speed increases the severity of injuries that are sustained in any car accident. High-speed racing on the road is probably one of the most dangerous and reckless things drivers can do, especially if they're not professional racecar drivers. They could potentially injure others, and it can also lead to fatal consequences.
According to the National Highway Traffic Safety Administration, nearly ten thousand victims were killed across the United States in 2018 in auto accidents caused by speeding. In 2017, speeding was a factor in 26 percent of all traffic fatalities.
Santa Clara County Wrongful Death Attorney for Victims of Fatal Speeding-Related Accidents
It can be quite devastating and painful to suddenly lose a loved one due to a fatal car accident. While waiting for the official investigation results, the victim's family is entitled to pursue a wrongful death claim with the help of their attorney. The liable party will be required by law to provide financial compensation for the victim's medical expenses, lost earnings, emotional trauma, and pain and suffering.
The experienced auto accident lawyers at Arash Law have decades of experience. We have collected over 200 million dollars for clients across the state. We serve clients in San Francisco, Riverside, San Jose, San Diego, Sacramento, Sherman Oaks, and California. Call (888) 488-1391 or contact us online to schedule your free consultation.
We fight hard to protect your legal rights so that you can focus on making the best recovery possible from your injuries. The sooner you have an experienced car crash attorney fighting on your side, the better protected your legal rights will be.