A 57-year-old Gilroy resident was killed while another man was injured after a deadly head-on collision in Gilroy on Saturday morning, January 23.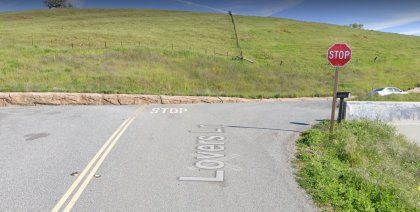 According to the California Highway Patrol's initial reports, the accident took place on Highway 152, just west of Lovers Lane, around 3:00 a.m.
The 57-year-old man was heading eastbound on the highway when, for unclear reasons, it drifted over the yellow lines and collided head-on with a westbound vehicle.
Unfortunately, the 57-year-old driver died at the scene.
The driver of the westbound car sustained moderate injuries from the accident. He was transported to an area hospital.
Local authorities are currently investigating the case. They will attempt to determine the factors that affected the collision.

Car Accident Statistics
Every year, approximately 6 million people die while 3 million people are injured in the U.S. from car accidents. A car accident happens every 60 seconds in the U.S. But why are these types of accidents so common these days?
Distracted driving is just one factor of these accidents. More people are distracted with their smartphones and lose their focus on the road resulting in serious crashes. Other factors of car accidents include drunk driving, speeding, and driver over-fatigue.
Head-on collision accidents are especially dangerous as they cause severe injury and sometimes even fatal consequences.
In a head-on collision, the collision force is increased by both involved vehicles' speed and weight. There is a lot of energy generated by head-on collisions. In turn, this increased energy means that injuries are more likely to be fatal in this type of crash. The injuries that can be survived can be severe, so victims of a head-on collision are also more likely to have permanent brain damage, amputations, or disabilities.
Wrongful Death Attorney for Victims of Fatal Car Accidents in Santa Clara County
Head-on collisions can cause severe injuries. This fact means that, sadly, not all victims will be able to survive a head-on crash. Surviving family members have the right to sue a negligent driver for wrongful death after a fatal head-on collision.
In a wrongful death suit, the survivors sue the person responsible for an untimely death and the financial losses they caused. These losses can include funeral and burial expenses, as well as all the lost wages the victim would have earned between the time of the accident and his or her expected retirement.
Our lawyers at Arash Law are ready to help you. We will actively fight for your rights and ensure that you get the compensation that you deserve. Our firm has been around for decades, with offices conveniently spread throughout California. You are free to pay us a visit at any of our offices in Los Angeles, Sacramento, San Francisco, Riverside, Orange County, and San Diego. You may also call us at (888) 488-1391 for a FREE Consultation.