One unidentified person was seriously injured after a two-vehicle traffic collision in Mountain View on Wednesday morning, April 14.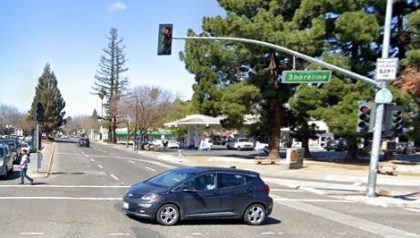 The collision transpired at approximately 7:29 a.m. on northbound Highway 101, just south of Shoreline Boulevard off-ramp.
A Volkswagen Passat and a Mercedes-Benz E320 collided on the northbound lanes for unclear reasons. The circumstances leading up to the accident have not been established.
One person was injured as a result of the accident. The victim suffered from major injuries and was immediately taken to an area hospital for treatment.
The California Highway Patrol is currently gathering more evidence and investigating the possible causes of the accident. They will also attempt to determine the liability in the crash.

Two-Vehicle Collision Statistics
Car accidents are serious tragedies that must be taken seriously. No matter where you are driving, there is always a risk that a car accident will occur. There are 11.2 deaths per 100,000 people, 1.13 deaths per 100 million miles traveled, and one death every 12 to 15 minutes in the U.S.
According to the U.S. Department of Transportation's Fatality Analysis Reporting System (FARS), there were approximately 3,316 fatal car accidents in California in the year 2019 alone, which took the lives of 3,606 people. These accidents are caused by various reasons, such as distracted driving, drunk driving, and driver over-fatigue. Attention to the road, competence behind the wheel, and proper vehicle maintenance can reduce the odds of getting into a collision.
Santa Clara County Personal Injury Attorney for Victims of Two-Vehicle Collisions
While waiting for the official investigation results, the victim is encouraged to pursue a personal injury claim with his attorney's help. The victims are entitled to seek financial compensation for the medical expenses, lost earnings, emotional trauma, and pain and suffering that the accident has caused them through the personal injury claim.
Arash Law is one of the most widely-known and thriving California injury law firms with a legal team of over 50, who collectively give unparalleled customer service and results.
We have successfully recovered over 200 million dollars for a car, truck, motorcycle, uber, lyft, bicycle, pedestrian, and other types of accident victims. Arash Law has fought for the rights of Californians and their families for decades. Call (888) 488-1391 or get in touch online to schedule a free case evaluation.