A bicyclist was seriously hurt after a suspected hit-and-run traffic collision at Graham Hill Road on Tuesday morning, April 27.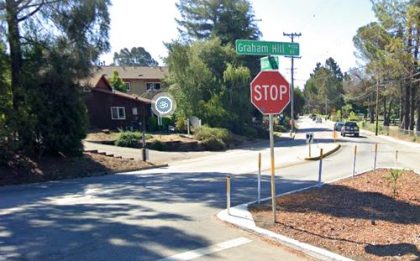 The collision transpired at approximately 8:00 a.m. at the intersection of Graham Hill Road and Ocean Street.
The bicyclist was reportedly struck by an unspecified vehicle at the intersection near Highway 1 for unclear reasons.
The driver that struck the bicyclist did not stop to render aid and fled the scene.
The bicycle rider was hurt following the mishap. The identities of the involved parties have not been disclosed.
Local authorities are currently investigating the case. They are actively pursuing the hit-and-run driver.

Hit-and-Run Bicycle Accident Statistics
Riding a bicycle is often seen as a good alternative for riding cars, especially if you're visiting nearby areas. However, bicyclists are more vulnerable to the dangers on the road compared to occupants of private vehicles.
According to the National Highway Traffic Safety Administration, approximately 840 cyclists were killed in motor-vehicle-related accidents in 2016, accounting for 2 percent of traffic fatalities.
Bicyclists are also prone to get struck by hit-and-run drivers. Leaving the scene after an accident is a crime in itself. Unfortunately, around one in five pedestrian accidents are caused by hit-and-run drivers. Sixty percent of people killed in hit-and-run accidents are pedestrians.
Common reasons why hit-and-run drivers flee the scene are intoxication, driving without a license, and fear of getting arrested if they remain.
Santa Cruz Personal Injury Claim for Victims of Hit-and-Run Bicycle Accidents
If you were the victim of a hit-and-run bicycle accident, you have options. While finding the perpetrator is unlikely, you may have uninsured/under-insured motorist insurance that can cover your medical expenses and property damage.
Dealing with injuries after a significant bicycle accident can be quite challenging. While waiting for the official investigation results, the victims are entitled to pursue a personal injury claim with their attorney's assistance. The victims will demand financial compensation for their medical expenses, lost earnings, emotional trauma, and pain and suffering through the personal injury claim.
Don't delay; give our attorneys from Arash law a call today! Our firm has decades' worth of experience and competent attorneys that will vigorously fight for your case and ensure that you will receive the justice and compensation you deserve. We have offices in Los Angeles, Sacramento, San Francisco, Riverside, Orange County, San Diego. You may give us a call at (888) 488-1391 for a FREE Consultation.