An unidentified bicyclist was killed after getting struck by a hit-and-run driver in Cottonwood on Tuesday morning, May 25.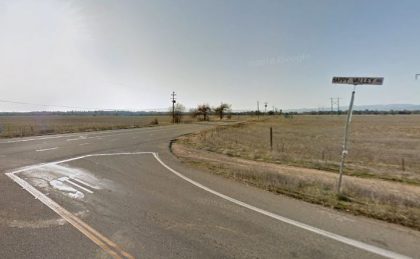 The accident transpired at approximately 11:00 a.m at Gast Point Road, east of Happy Valley Road in Cottonwood. The bicyclist was struck by a passing vehicle for unclear reasons. The driver did not stop to render aid and fled the scene.
Local authorities later found the victim lying on the side of Gas Point Road with life-threatening injuries. Unfortunately, the bicyclist was unable to survive their injuries and was pronounced dead at the scene.
The identity of the suspect and a description of the suspect's vehicle is unavailable at the moment. The California Highway Patrol is currently encouraging anyone to provide surveillance or dashcam footage to coordinate with them.
Witnesses that can provide additional information about the accident are asked to call the CHP at (530) 225-0500.

Fatal Hit-and-Run Bicycle Accident Statistics
California law classifies bicycles as vehicles. Therefore, bicyclists must behave as they would when driving a motor vehicle. They must obey roadway rules, including stopping at red lights and riding in the same direction as traffic. Bicycles also have the same rights as other vehicles.
Unfortunately, motorists often disregard bicyclists' rights and ride too closely or try to pass them when it is unsafe to do so. This leads to serious injuries and deaths. Statistics show that California leads the nation in the number of bicycling crash deaths per year. According to the National Highway Traffic Safety Administration, approximately 455 cyclists in California died from 2016 to 2018.
Leaving the scene after an accident is a crime in itself. Unfortunately, around one in five pedestrian accidents are caused by hit-and-run drivers. Sixty percent of people killed in hit-and-run accidents are pedestrians. Common reasons why hit-and-run drivers flee the scene are intoxication, driving without a license, and fear of getting arrested if they remain.
Shasta County Wrongful Death Claim for Victims of Fatal Hit-and-Run Accidents
Suddenly losing a loved one from a fatal bicycle accident can be devastating. It can be even more upsetting when a hit-and-run driver has hit your loved one. Many victims of hit-and-run accidents don't realize that even though the at-fault driver disappears, they are still likely to be entitled to compensation for the medical expenses, lost wages, and pain and suffering incurred.
If you or your loved one were a victim of a hit-and-run bicycle accident, you have options. While finding the perpetrator is unlikely, you may have uninsured/under-insured motorist insurance that can cover your medical expenses and property damage.
The victim's family may be left vulnerable and emotional after their loss, so hiring a capable wrongful death attorney is essential. Filing for a wrongful death claim is necessary as the victim's family will receive compensation for the damages, such as medical expenses, lost earnings, emotional trauma, and pain and suffering that the tragic accident has caused them.
Talk to our attorneys from Arash Law about your possible options. Call (888) 488-1391 or contact us online.