A 30-year-old man identified as Josh P. was seriously hurt after a head-on collision in Millville on Tuesday morning, March 16.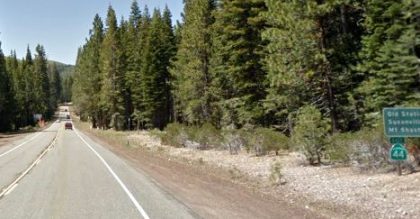 The collision transpired at approximately 11:30 a.m. on Highway 44 at Fishes Road in Millville. The 30-year-old man was reportedly heading eastbound when he spotted another driver who struck a deer.
The 30-year-old man made a U-turn attempting to help the other driver. Unfortunately, he was struck head-on by a westbound truck.
The 30-year-old man was rushed to an area hospital with non-life-threatening injuries. The driver of the truck was uninjured.
The driver who struck the deer drove away from the scene. Local authorities are currently investigating the accident.

Head-On Collision Statistics
Head-on accidents can lead to severe injuries. Many of these injuries are permanent, and permanent injuries can lead to a lifetime of pain and suffering.
Head-on collisions are more fatal and dangerous than other traffic collisions because the force is significantly higher. The force of the collision determines the severity of injuries that victims will suffer in an auto accident.
Although head-on collisions only represent 2 percent of accidents, they account for 10 percent of fatalities on U.S. roadways. Head-on collisions mainly occur when drivers are distracted or are experiencing over-fatigue.
The injuries sustained from a head-on collision that can be survived can still be severe. Hence, victims of a head-on collision are also more likely to have permanent brain damage, amputations, or disabilities.
Personal Injury Attorney for Victims of Head-On Collisions in Shasta County
While the victim is recovering from their injuries, it is highly recommended that they seek a personal injury attorney's assistance to help them with their claim.
The liable party will be required by law to compensate for the medical expenses, lost earnings, and non-economic damages (such as emotional trauma, pain, and suffering).
If you have been injured in a head-on collision, you have legal rights that must be protected. The experienced auto accident lawyers at Arash Law have decades of experience and have collected over 200 million dollars for clients across the state. We serve clients in San Francisco, Riverside, San Jose, San Diego, Sacramento, Sherman Oaks, and California.
We fight hard to protect our clients' legal rights so they can focus on recovering from their injuries. Call (888) 488-1391 or contact us online to schedule your free consultation.