Several people were hurt after a head-on collision in Lomond, Redding, on Thursday morning, April 23.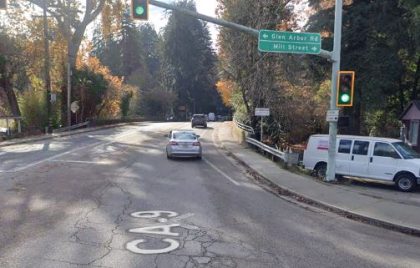 The two-vehicle collision transpired at around 6:18 a.m. on Highway 9 near Mill Street in Lomond.
Two dark-colored SUVs collided head-on along the roadway in unclear circumstances. How the collision occurred, and the reason why it happened has not been established.
One of the cars caught fire after the collision, both of the drivers managed to escape the wreck before emergency personnel arrived.
Injuries were reported after the accident, but the number of people that were hurt has not been revealed.
Additional information about the accident is unavailable at the moment. An active investigation is currently undergoing.

Two-Vehicle Collision Statistics
Getting around downtown California involves hundreds of pedestrians and bicyclists. Drivers must pay strict attention at all times. A car crash can occur in the blink of an eye.
Car accidents are one of the leading factors of injury deaths in California. According to the National Highway Traffic Safety Administration (NHTSA), over 3,304 recorded fatal car accidents in California in 2017. There are several reasons why car accidents occur. The most common reasons are distracted driving, drunk driving, and driver over-fatigue.
In a head-on collision, the collision force is increased by the speed and weight of both involved vehicles. There is a lot of energy generated by head-on collisions. In turn, this increased energy means that injuries are more likely to be fatal in this type of crash. The injuries that can be survived still can be severe, so victims of a head-on collision are also more likely to have permanent brain damage, amputations, or disabilities.
Shasta County Personal Injury Attorney for Victims of Two-Vehicle Collisions
A permanent injury can quickly accrue millions of dollars in financial losses. If, for example, you are unable to return to work, you are entitled to compensation for all the wages you would have earned between the time of the accident and the time of your expected retirement.
While waiting for the official investigation results, the victim is encouraged to pursue a personal injury claim with his attorney's help. The victims are entitled to seek financial compensation for the medical expenses, lost earnings, emotional trauma, and pain and suffering that the accident has caused them through the personal injury claim.
Liability can involve complex legal issues and defenses. It might be split between multiple drivers or companies. The defense might even try to say that you were partly at fault for your injuries. The difficulty in navigating this process is why it is essential to work with an experienced California accident lawyer who knows how to prove liability.
Our attorneys from Arash Law can help you with your claim. Call (888) 488-1391 or contact us online to schedule your free consultation. Don't delay – the sooner you have an experienced car accident attorney fighting on your side, the better protected your legal rights will be.