An unidentified motorcyclist was killed after a fatal head-on crash with another vehicle in Redding on Sunday evening, December 20.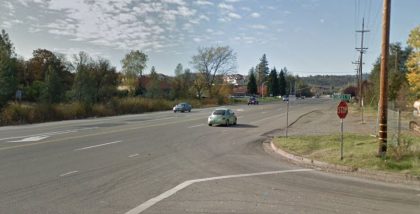 The accident took place at the intersection of Eureka Way and Sunset Drive at approximately 7:00 p.m.
The unidentified victim was riding his 2016 Yamaha motorcycle at the intersection when a 2007 Audi sedan collided with him head-on.
The reason why the collision occurred has not been established at the moment. The motorcyclist sustained fatal injuries from the accident. He was pronounced dead at the scene.
The driver of the Audi was uninjured. Drugs and alcohol were not seen as factors in the accident.
Fatal Motorcycle Accident Investigation is Underway
Local authorities are currently investigating the case. They will attempt to determine the cause and the liability in the crash.
It is undeniable that motorcyclists are one of the most vulnerable motorists on the roadway. According to the U.S. National Highway Traffic Safety Administration (NHTSA) statistics, motorcycle riders have 16 times the risk of injury and 35 times the risk of a fatal crash compared to car passengers.
Some of the common causes of motorcycle accidents are distracted driving, speeding, drunk driving, reckless driving, bad weather, wrong-way driving, and failure to observe traffic laws. Motorcyclists are encouraged to dress appropriately and wear a helmet every time they ride their motorcycle to avoid life-threatening injuries. Wearing helmets were estimated to be 37% effective in preventing motorcycle deaths.
When facing cases like this, it's essential to have an experienced Shasta County wrongful death attorney specializing in fatal motorcycle accidents to conduct an independent investigation. Attorneys can utilize their resources to help prove the negligence of the liable party. They can hire expert witnesses, conduct background checks on the involved drivers, and review applicable insurance coverage for their clients.
Wrongful Death Attorney for Victims of Fatal Motorcycle Accidents in Shasta County
It can be quite devastating for the victim's family to suddenly lose a loved one due to a deadly motorcycle crash. During times like these, the victim's family should pursue a wrongful death claim with their attorney to receive the justice and compensation they deserve.
The liable party will be required by law to provide financial compensation for medical bills, funeral expenses, pain, and the decedent's suffering through the wrongful death claim.

Arash Law is here to assist you whether you've been injured in an accident or your loved one perished due to a deadly accident. We have offices located in Los Angeles, Sacramento, San Francisco, Riverside, Orange County, and San Diego for your convenience. For inquiries and questions, you are free to drop by any of our offices in California or call us at (888) 488-1391 for a FREE Consultation with one of our best lawyers.