Jeanie Fritch-McClung was injured after a tractor-trailer accident near Ingot on Tuesday morning, November 10.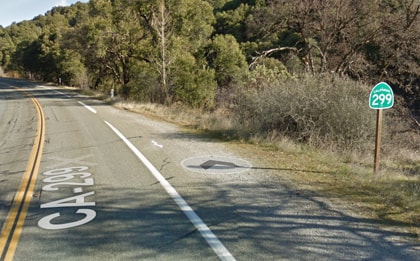 According to the initial reports, the crash occurred at approximately 10:45 a.m. Highway 299 East near Ingot. A 2011 Freightliner carrying hay bales traveled westbound on Highway 299 when the hay bales he was carrying on a flatbed trailer shifted while rounding a curve.
Six of the hay bales, weighing 1,200 each, from the truck, tumbled off the flatbed and spilled onto the eastbound lane of Highway 299 and eventually fell on top of a 2001 Honda Civic.
Due to the severity of the impact, the Civic veered off to the highway's eastbound lane, where it later collided with a Fritch-McClung's Odyssey. Fritch-McClung was pronounced dead at the scene.
Two other vehicles were also hit by the hay bales from the truck. a 2019 Subaru Crosstrek, driven by Christian Davalos, and a 2008 Dodge 2500 pickup, driven by Travis Chandler. Chandler and Davalos were uninjured from the crash.
Fatal Tractor-Trailer Crash Investigation is Underway
While investigating the case, the CHP will try to find out the main cause of the incident. Tractor-trailer crashes such as in this case, are caused by a variety of factors such as loss of control of the truck, a tire blowout, a disabling or non-disabling vehicle failure, speeding, lane drifting, improper truck maneuvering, and driver fatigue.
Unfortunately, according to a recent study, one out of three commercial truck drivers suffer from mild to severe sleep apnea, which affects their attentiveness and performance on the road. When facing cases like this, it's crucial to have a professional Shasta County personal injury attorney to conduct a private investigation as soon as possible.
Tractor-trailer crashes can be difficult to deal with, as they are complex and involve a wide variety of factors. With the help of a skilled attorney, the process will be made easier for the victim's family. Incidents like this can cause the victims to be vulnerable to manipulation. Trucking companies would often try to conduct their investigation to protect the negligent driver. To avoid this, skilled attorneys can protect the victim and the victim's family from trucking companies by hiring expert witnesses, conduct drivers' background checks, locate witnesses to the crash, and review applicable insurance coverage.
Shasta County Personal Injury Attorney for Victims of Tractor-Trailer Accidents
Dealing with injuries caused by a significant tractor-trailer accident can be quite challenging for the victim. It can potentially disrupt all aspects of life, such as family, work, and finances.
When facing cases like this, it's vital to have an experienced Shasta County personal injury attorney conduct an independent probe and process a personal injury claim. Through the personal injury claim, attorneys can negotiate with insurance companies on behalf of their clients to ensure that they will be fairly compensated.

If you have a nagging suspicion that someone is to blame for your spouse or family member's death or injury, contact Arash Law. We have the resources you need to pursue justice for wrongful death and the experience to ensure that you get fair compensation. We're conveniently located throughout California, with offices in Los Angeles, Sacramento, San Francisco, Riverside, Orange County, and San Diego. We are more than happy to visit you at your home or office—call (888) 488-1391 for a Free Consultation with a California personal injury attorney.